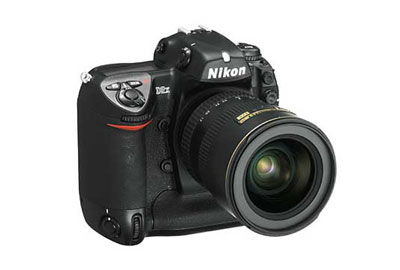 From the
Digiscoping Chat listserv
, here's an excellent explanation by
Clay Taylor
of
Swarovski
regarding D-SLR options for use with the Swarovski spotting scope.
With the
Swarovski scope
, you have two basic options:
The TLS 800 Camera Adapter (part # 49313) which turns the scope into an 800mm f/10 telephoto lens. This uses a standard T-mount, and if used with any of the D1 or D2 series cameras, makes the unit perform like a 1200mm f/10 (if a D2x is used at the high-speed mode, a 1600mm f/10). The image quality is outstanding, yielding 11x14 and 16x20 prints with ease.


The D-SLR + a Nikkor 50mm lens attached to the scope's 20-60x eyepiece via the DCA-Zoom Adapter (# 49206). This allows the power of the zoom eyepiece to be multiplied by the D-SLR's crop factor of 1.5x to yield image magnifications of 30x to 90x. Quite honestly, the image quality for fine prints goes away at higher than 60x (that's 40x on the eyepiece), but the overall image quality is surprisingly good through the zoom range up to 40x.The drawbacks show up as the light transmission drops, making shutter speeds drop and placing a premium on stability, and atmospheric imperfections (heat shimmer, dust, moisture, wind, etc.) all become much more apparent.
You can contact me directly if you want to find out more about these and other options.
Clay Taylor
Naturalist Market Manager
Swarovski Optik North America LTD
2 Slater RoadCranston, RI 02920
Tel. 800-426-3089 x 2959
Fax. 401-734-5888
ctaylor@swarovskioptik.com
http://www.swarovskioptik.com/