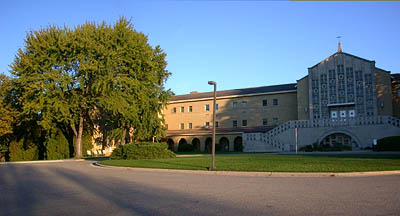 When I got out of my car at the DCU parking lot of
Pheasant Branch Conservancy
this morning, someone was very helpful letting me know that a school field trip of
130 children
would be arriving within minutes. Luckily for me there are several decent alternative birding spots near Middleton where I might do a little digiscoping. I decided to try the
Saint Benedict Center
, a place I've led birding field trips in the spring but seldom check during fall migration.
I once heard a story that the
Sisters of Saint Benedict
were offered a lot of money to sell the property some time ago, but to their credit they refused. They've done an excellent job with various
restoration projects
on their
130 acres
, which include a 10,000-year-old glacial lake, wooded nature trails, restored prairie, gardens and a newly-created wetland.
This morning I found
BLACK-CAPPED CHICKADEES, DARK-EYED JUNCOS, HOUSE FINCHES, NORTHERN CARDINALS, AMERICAN CROWS, BLUE JAYS, GOLDEN-CROWNED KINGLETS, PALM WARBLER, WHITE-CROWNED SPARROWS, FOX SPARROWS, EASTERN TOWHEE, HERMIT THRUSH
and more, but the most cooperative birds for photography were these
EASTERN BLUEBIRDS: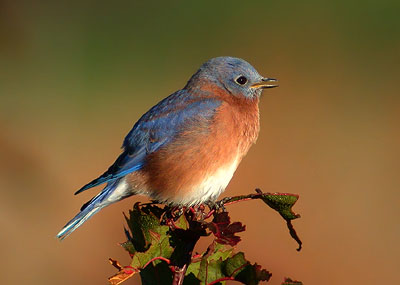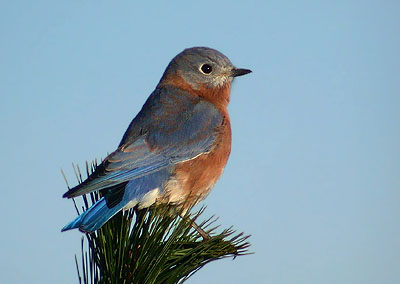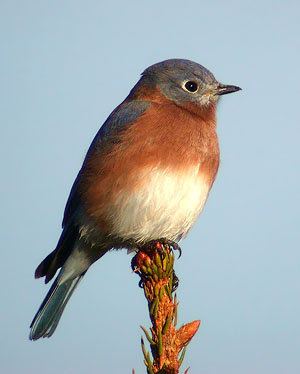 (click on images for larger versions)
Eastern Bluebird images © 2005 Michael McDowell