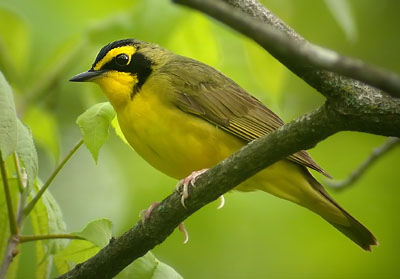 Posted to the
Wisconsin Birding Network
by
Bill Mueller
:
News from the American Bird Conservancy:Federal Communications Commission to Decide the Fate of Millions of Migratory Birds
(April 11, 2006. Washington, D.C.) - With the annual spring bird migration already underway, the Federal Communication Commission (FCC) will meet tomorrow to decide whether to adopt simple measures that would effectively prevent the killing of millions of migratory birds at nearly six thousand communications towers in the Gulf Coast region.
In 2002, American Bird Conservancy, Forest Conservation Council, and Friends of the Earth filed a lawsuit against the FCC (the federal agency that licenses the building and operation of towers in the United States), charging that bird fatalities could be avoided if the FCC would mandate avoidance and mitigation measures for towers known to prevent bird kills. These measures, advocated by the U.S. Fish and Wildlife Service (FWS) and backed by scientific research, include: collocating antennas on existing structures, building towers less than 200 feet tall to avoid having to light them for aircraft visibility, using red or white strobes on towers over 200 feet tall instead of solid state or slow pulsing lights, and using monopole construction rather than guy wires.
"The FCC has the ability, with a single stroke of the pen, to reverse the fortunes of millions of migratory birds that are at risk from tall towers along the Gulf Coast. Proven mitigation measures can prevent bird kills without impeding the provision of telecommunication services in any way – a win-win situation for birds and the public," said George Fenwick, President of American Bird Conservancy. "It is our hope that FCC will act responsibly to reduce this mass mortality."
For additional information, contact these people at ABC: Perry Plumart, 202 234-7181 x 202 or Darin Schroeder, 202 234-7181 x 209
Kentucky Warber image © 2006 Michael Allen McDowell