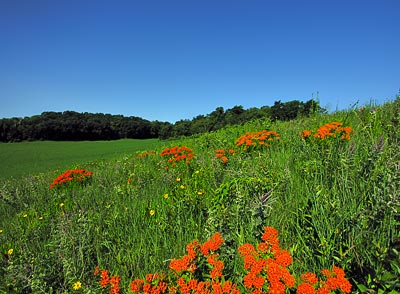 Dottie Johnson, Sylvia Marek, Jesse Peterson, and I made a visit to
Black Earth Rettenmund Prairie
this morning. It hasn't been a week yet since my last visit and the prairie's colors have transformed. There were fewer Wood Lilies in bloom, but the brilliant orange theme was carried on by Butterfly Weed. Dickcissels and Savannah Sparrows were singing throughout our visit. We also found Indigo Bunting, Common Yellowthroat, Eastern Bluebird, Eastern Phoebe, and a Tufted Titmouse calling from the strip of woods.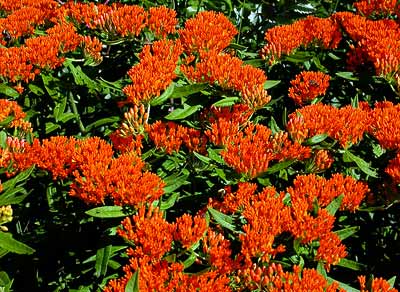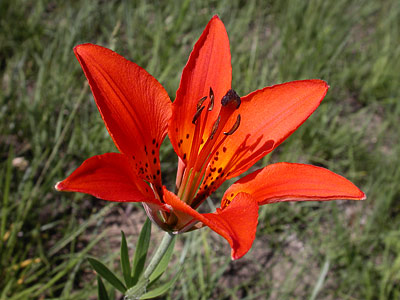 I think Sylvia's favorite discovery of our outing was this spectacular
Dogbane Leaf Beetle
. The power of a macro lens can be deceiving. Though the beetle may seem enormous in size in these photographs, it's only about a centimeter in length. Beautiful in appearance, this beetle will readily release a foul smelling secretion on your hand if you catch it.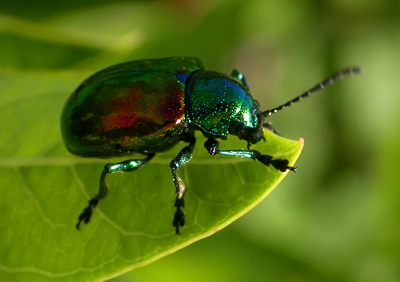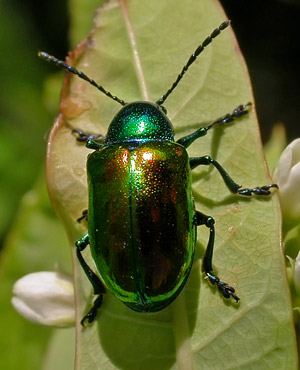 Dogbane Leaf Beetle

I spent most of my time adding wildflower photographs to my collection - I just love macro photography of nature's subjects. The prairie is simply stunning and it's easy exhaust superlatives at such a place. As I'm writing this on my computer, I can hear the annual Rhythm and Booms fireworks display going on at Warner Park in Madison. Attended by tens of thousands of spectators, I wonder how many of them are aware of the explosions of color nature offers at her prairies.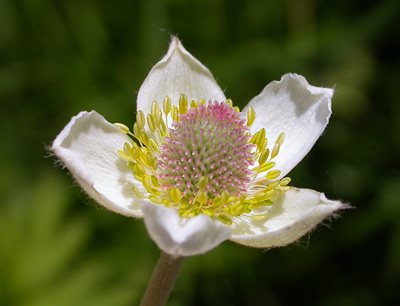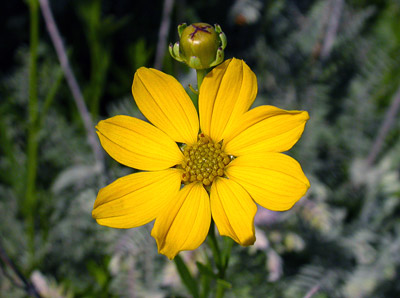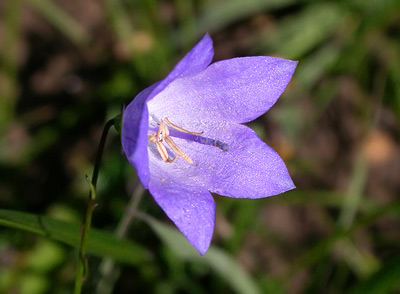 Dragonflies galore! Sneaking up on them is super tricky, but I managed to get nice photographs of a
Widow Skimmer
and a
Halloween Pennant
. Also plentiful were Great Spangled and Aphrodite Fritillaries, but they were far too active today. Whether memories, photographs, or knowledge gained from those who know more, I can't think of a better way to have spent this sunny Sunday morning.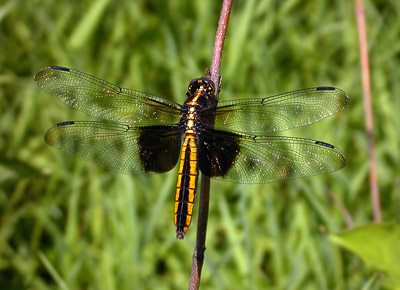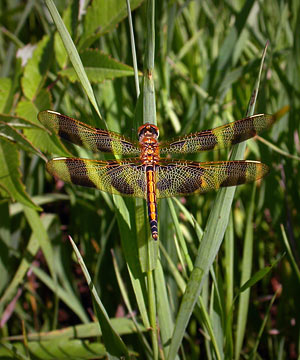 All images © 2009 Mike McDowell