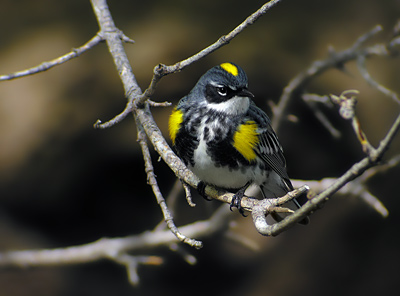 Over the past several days more
Yellow-rumped Warblers
have been passing through
Pheasant Branch Conservancy
on their return journey to the northern forests. There are no leaves yet making it a lot easier to view and photograph these particular woodland birds. The males tend to migrate before the females and that's all I've been seeing so far.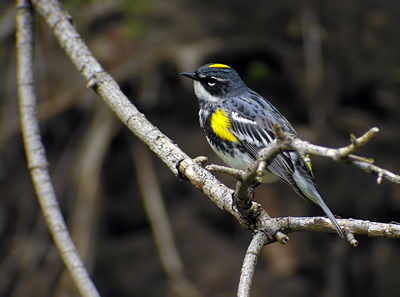 In terms of evolution and adaptation of a species, yellow-rumps are a grand success, but with that there is a loss of love by birders. Our tendency is to appreciate biological success stories less; the emotions we experience when spotting a bird that's rare, given a small population size or outside of its normal range, are much more powerfully felt. When the first yellow-rump returns it's "
Hey! The yellow-rumps are back!
" but by mid-May as we sort through a dozen warbler species or more it becomes "
Oh. It's just another yellow-rump, sorry.
"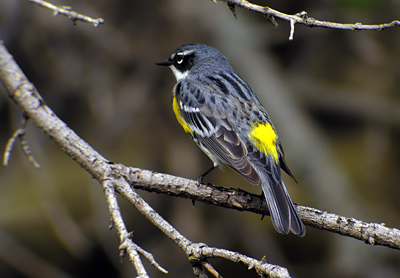 This sentiment is interesting, but it's true for other species, too. Everything is rare somewhere, I suppose. You're certainly not going to see me get too excited over my first Ring-billed Gull of spring migration, but I really enjoy the time the yellow-rumps are with us. During spring, we see these beautiful warblers in southern Wisconsin in only April and part of May. It's the only time of the year we get to hear their songs and see them in their striking alternate plumage.
All images © 2011 Mike McDowell