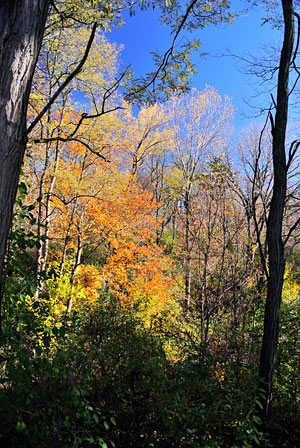 It's amazing how fast the fall colors are coming in. On Saturday I was pleased to find nine warbler species at Pheasant Branch Conservancy. There wasn't anything out of the ordinary; it was expected birds like Yellow-rumped Warbler, Palm Warbler, Orange-crowned Warbler, Black-throated Green Warbler, and Magnolia Warbler. There was at least one American Redstart, which isn't late but it'll probably be the last one I see until spring migration. It's going to be a long wait!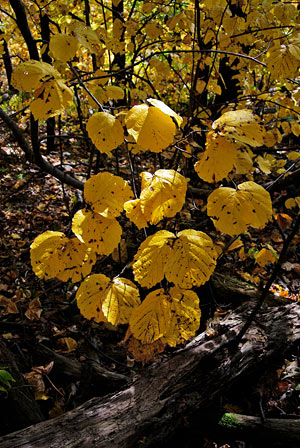 But before spring migration there's plenty of birding to be done. Sparrows continue to move into the conservancy's woods and prairies. I saw my first Fox Sparrow of the fall season and more White-crowned and White-throated Sparrows are present. There have been a few Dark-eyed Juncos; soon the place will be swarming with them as well as American Tree Sparrows.
White-crowned Sparrow (immature
)
Although immature White-crowned Sparrows superficially resemble American Tree Sparrows, there are distinct differences. One clear field mark is the orange upper and lower mandible of the White-crowned (below) compared to the gray (upper) and yellow (lower) mandibles of the American Tree Sparrow.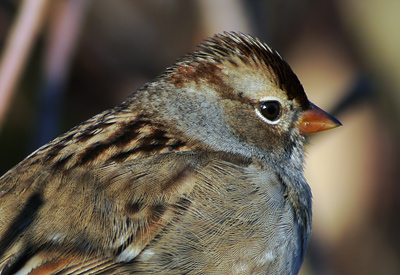 All images © 2013 Mike McDowell