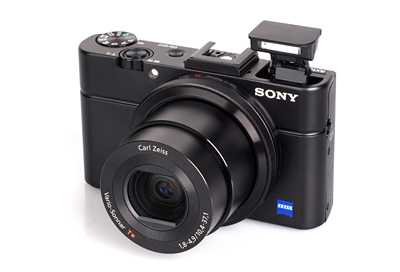 Time goes by so quickly. It's hard to believe the Nikon 1 V1 is already three year old camera technology. Now that I've gotten used to a mirrorless interchangeable-lens system, I don't think I'll ever go back to using a point-and-shoot camera. But when a quality point-and-shoot camera that works well for digiscoping comes to my attention, I like to let others know about it. I've not personally used the
Sony RX100 II
for digiscoping, but renowned digiscopers
Paul Hackett
and
Kevin Bolton
are and have been posting impressive results online. As point-and-shoot cameras go, the RX100 II is reasonably priced, but Kevin has emphasized that it works best for digiscoping with the $450.00 Sony FDA-EVM1K Electronic Viewfinder.
Want to find out which digital cameras digiscopers are using and talking about online? Join the
Facebook Digiscoping Group
or the
Digiscoping Tech Group on Yahoo
.