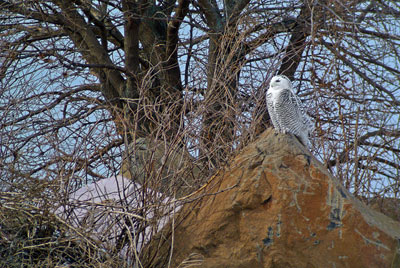 There was a Snowy Owl along Pheasant Branch Road today! Me, Mark & Dottie Johnson, and Sylvia Marek were planning to take my Snowy Owl route after breakfast, but Kristin Schmitt and her husband Mark found one before we set out. This isn't the first time a Snowy Owl has been observed at this particular location. My route, which has produced several Snowy Owl sightings over the past decade, consists of Pheasant Branch Road, Fisher Road, Kingsley Road, then going through Waunakee to get to Schumacher Road.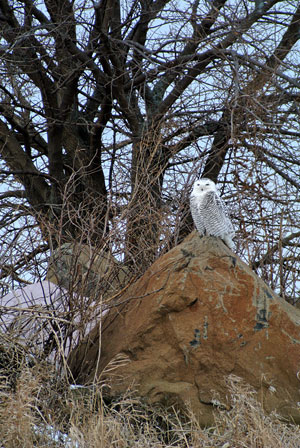 These images were the best I could get from 175 yards away. Still, sometimes it's nice to present a bit more habitat in a bird photograph. Clouds rolled in and we lost the sunlight for the remainder of the day. Watching from Fisher Road, I observed the owl until sunset. Sometime near 4:00PM it left the boulder and flew a short distance west, landing on a row of hay bales. What an impressive wingspan! It seemed somewhat interested in a flock of Mallards that kept flying in circles over the field, but nothing came of it. Eventually the ducks headed toward the conservancy.
I wonder what the owl is doing right now?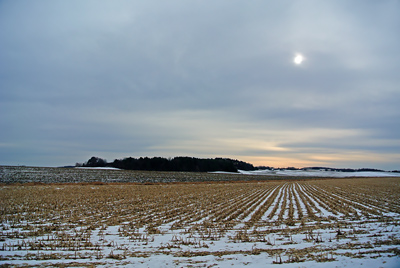 All images © 2014 Mike McDowell