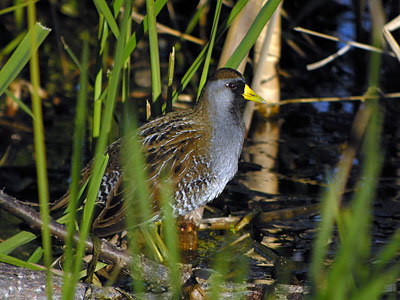 AB 600 is bad for Wisconsin and
Wisconsin's wetlands
because it:
Allows destruction of publicly important resources (isolated wetlands and emergent, near-shore wetlands) for private benefit.
Creates an incentive for people to purchase wetland property for speculative development.
Encourages siting of subdivisions and other development in low-lying agricultural landscapes.
Allows for unfettered development of some of Wisconsin's most valuable wildlife and waterfowl production areas in the state.
Will increase the annual acreage of permitted wetland destruction far beyond the increases already authorized by the regulatory reforms enacted in 2012.
According to the Wisconsin State Journal, those reforms have already doubled the average amount of authorized wetland development across the state and the required mitigation has not kept pace.
And who is responsible for
AB 600
?
Adam M. Jarchow (R)
Scott Allen (R)
David Craig (R)
Mary Czaja (R)
Rob Hutton (R)
Dan Knodl (R)
John Nygren (R)
Kevin David Petersen (R)
Paul Tittl (R)
Frank Lasee (R)
Daniel LeMahieu (R)
Stephen Nass (R)
Duey Stroebel (R)
Chris Kapenga (R)
What a coincidence! But don't worry. I'm sure each of them is an expert in geology, hydrology, and wildlife ecology. Isn't it a relief to know Wisconsin's wetlands are in such capable hands among the
party of science
?