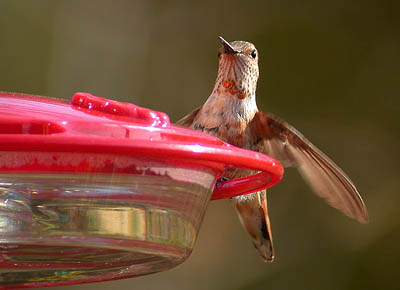 (click on image for larger version)
If you own digiscoping equipment and should find yourself lucky enough to have a rare bird coming to your backyard feeders, remember to take some video footage. Most point-and-shoot digital cameras on the market today have the capability of recording video stream. The cool thing is, you can make a frame-by-frame analysis on your computer for any diagnostic field marks or behaviors.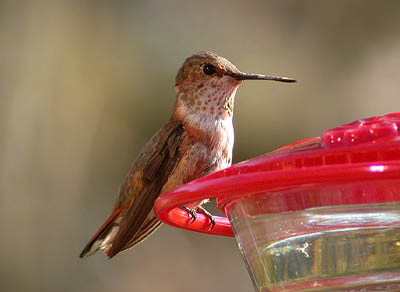 (click on image for larger version)
Take this selasphorus hummingbird as an example. When set to single, or even continuous stills it's very unlikely that you'll be fast enough to capture a crucial flit of the tail feathers. Because the shutter speed of the video setting is generally much faster, like
1/1000th of a second
, you're much more likely to freeze the action.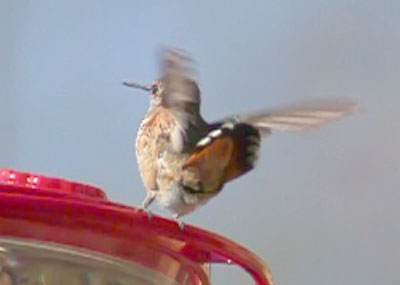 In 40 seconds of recorded video this was the only frame that showed enough detail of the tail to determine the width of R5 as strongly suggestive for
Rufous Hummingbird
. The quality of a video frame will not be as good as a single picture, but taking advantage of video can make all the difference when submitting a rarity to a records committee.
All images © 2005 Michael McDowell