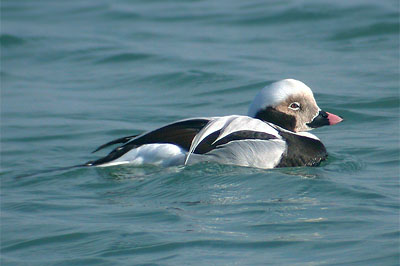 Jesse Peterson and I went on a birding trip along Lake Michigan this morning, with stops at Sheboygan, Harrington Beach and Milwaukee. The best finds at Sheboygan were a few
LONG-TAILED DUCKS
and two
WHITE-WINGED SCOTERS
. An hour or so later we headed to Harrington Beach State Park and right away we found a single
DUNLIN
hanging out with several
SANDERLINGS
. They were foraging on the cladophora mats, which also looked very promising for attracting Purple Sandpiper. Off the rocky point we found four
BLACK SCOTERS
.
There wasn't much to add at Milwaukee's North Point, but we did get a prolonged look at a
PEREGRINE FALCON
riding the wind - very cool. We also picked up
SURF SCOTER
for all three species in one day. The winds picked up and we decided to head home. One of our target birds was the previously reported Harlequin Ducks, but it looks like Racine was the place for them today.
Species list for the three stops:
Common Loon
Horned Grebe
Canada Goose
Gadwall
American Black Duck
Mallard
Canvas Back
Redhead
Greater Scaup
Surf Scoter
White-winged Scoter
Black Scoter
Long-tailed Duck
Bufflehead
Common Goldeneye
Common Merganser
Red-breasted Merganser
Peregrine Falcon
Dunlin
Sanderling
Ring-billed Gull
Herring Gull
Great Black-backed Gull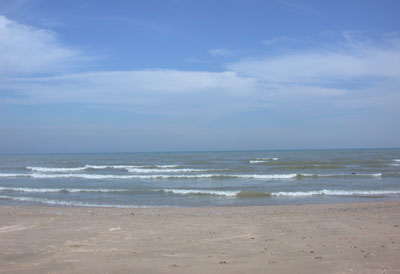 All images © 2005 Michael McDowell