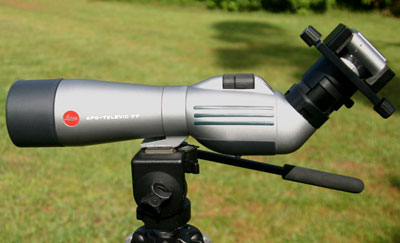 (click on image for larger version)
Here is a sneak preview of
Leica's digiscoping adapter
, designed specifically for Televid series spotting scopes. No ETA yet from Leica on when the adapter will become available for purchase, but I'll keep you posted here.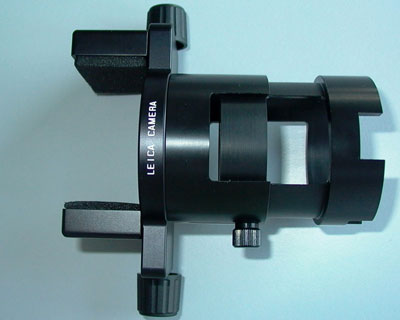 (click on image for larger version)
The sleeve setscrew (middle) holds the expanding sleeves in place. This is loosened and adjusted with the camera mounted to get the proper distance between the camera lens and eyepiece lens (for camera zooming, too). The other two screws (left) drive the individual "jaws" of the clamp together, which hold the camera in place.
Pretty nifty, huh?