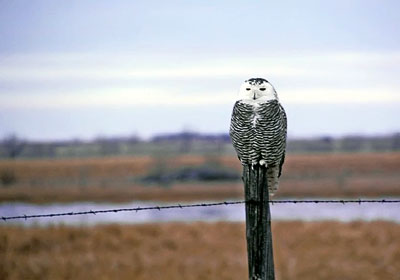 © USF&WS
See what I mean? Just unbelievable...
They trek out onto Coos Bay's North Spit loaded down with spotting scopes, binoculars and bird books. Coos Bay resident Tim Rodenkirk is probably one of the most recognizable birders. It's not uncommon to see his tall lanky form walking down the trail next to Weyerhaeuser Company's former effluent pond. He's there all the time. On Saturday, Rodenkirk wasn't ogling the usual shorebirds or scoping for rare sparrows. It was a rare snowy owl that drew his interest. He was with fellow birder Barbara Griffin of North Bend.





Rodenkirk was so intrigued with the owl, he returned Sunday morning around 8:30. He soon spotted it, but it wasn't moving.





It was dead.





Someone had shot it.
Link:
Full Article from WorldLink.com