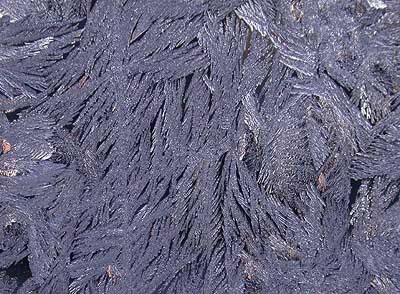 A waning gibbous Moon set in the west and Venus was the morning star as I brushed snow off our bird feeders early this morning. The garage windows were adorned with feathery, fractal-like ice patterns. During yesterday's big blizzard that dumped over 10 inches of snow, the birds were very active in our backyard:
Cooper's Hawk (1)
Red-bellied Woodpecker (1)
Downy Woodpecker (1)
Hairy Woodpecker (2)
Morning Dove (3)
Brown Creeper (1)
Red-breasted Nuthatch (3)
Black-capped Chickadee (5)
Northern Cardinal (10+)
Blue Jay (7)
American Crow (4)
Dark-eyed Junco (3)
American Goldfinch (10+)
House Finch (30+)
House Sparrow (1)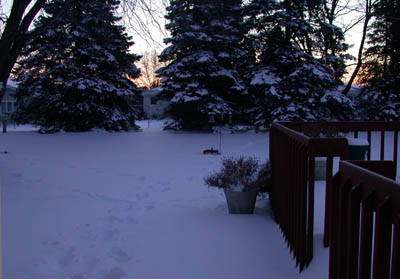 In a way, I wasn't surprised the Yellow-rumped Warbler was a no-show and the temperature is only going to get colder...dropping to -10°F by tomorrow morning. I wonder if the warbler will endure? There is plenty for it to eat and they're hearty birds, so I'll continue to listen for that familiar chip-note on Saturday and Sunday.
Update - 5 minutes later:
Ha! Just minutes after writing this I went upstairs and looked out the window, and at one of the suet cakes was the energetic Yellow-rumped Warbler having some breakfast.
All images © 2006 Mike McDowell