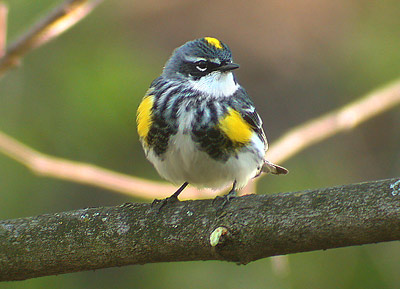 On Friday morning the trees were dripping with Yellow-rumped Warblers along the stream corridor of Pheasant Branch, but by today the majority of them have moved out and northward. Looking at the NEXRAD image below (0557 UTC 4-16), you can see there was substantial bird migration ahead of storms entering Wisconsin over the weekend: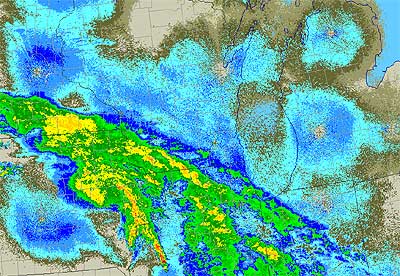 White-throated Sparrows were new arrivals in our backyard on Sunday. Even when it was raining, several were hop-scratching in the gravel around the base of our maple tree. I like to sprinkle a little safflower and sunflower chips in the rocks so their efforts are rewarded.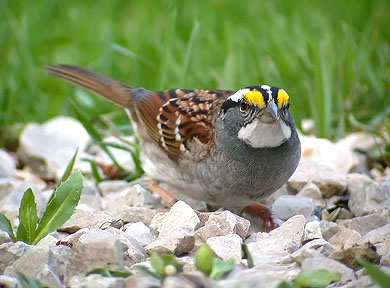 Though many have left, presently there are a few lingering Dark-eyed Juncos foraging alongside of Chipping Sparrows and White-throated Sparrows in our yard. Three Red-breasted Nuthatches are making regular runs to peanut suet and I spotted a lone Ruby-crowned Kinglet, singing its hyperactive song between gleaning insects from leaf buds.
All images © 2006 Mike McDowell