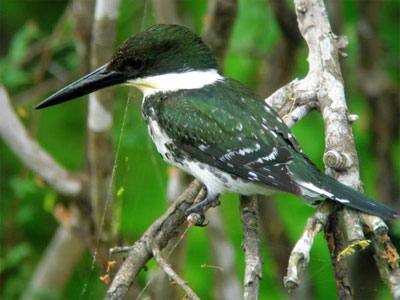 Green Kingfisher © 2006 Steve Ingraham
Steve Ingraham has created a new forum/website for Zeiss birders and digiscopers called
"zbirding."
For those unfamiliar with Steve, he is presently the Birding and Naturalist Product Specialist for Carl Zeiss Optical in North America. Above is a
Green Kingfisher
he recently digiscoped at the World Birding Center in Edinburg Texas.
Steve has also published numerous reviews and technical articles about optics, some of which can be found on the
zbirding website
. If you're interested in digiscoping results taken through various digital cameras and a Zeiss spotting scope, zbirding will be a good place to start and conduct research!