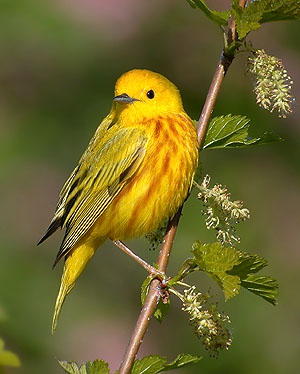 (click on image for larger version)
On so many levels, this past week was a very difficult one for me. So, at long last, when the sun finally returned after nearly two weeks of shadow, I set out into the field with my camera. I'm a little disappointed that the peak of May migration didn't provide good light for photography, but there should still be plenty of good days between now and mid June (though I try to minimize disturbing birds during nesting season). Hopefully there is enough time before the mosquito population gets out of control. Wisconsinites were
recently advised
that we're set for a bumper mosquito hatch this spring/summer season - oh joy.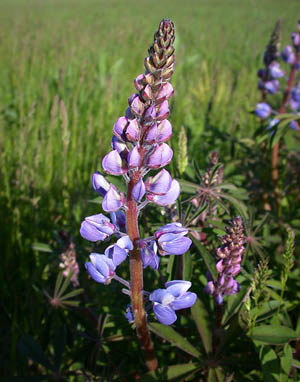 (click on image for larger version)
Governor Nelson State Park
is just a few miles from my house and is a great place to photograph flora and fauna of prairie and savannah. I stopped there on my way home from work last evening to see what natural treasures I could discover, like Lupines and
Yellow Warblers
. However, there would be an exercise of contrasting subjects. I was able to get nice pictures of a male and female Yellow Warbler in just two shots. Though I should know better, I was momentarily led to believe that digiscoping was really
that
easy, but then I heard a familiar song that would set me straight...a
Bell's Vireo
. Ah, so much for cooperative Yellow Warblers.
Suffice to say the absence of a Bell's Vireo image with this post should provide enough for your imagination to fully appreciate 45 minutes of waiting and failed photographic attempts. It was starting to get late and I was losing the battle of light. Nevertheless, the little vireo kept right on singing away "
skippity-dippity-dippity-dip
" as it foraged between the dense brush and tree branches. Perhaps I'll return.
"Be as a bird perched on a frail branch that she feels bending beneath her, still she sings away all the same, knowing she has wings."
-- Victor Hugo
All images © 2006 Mike McDowell