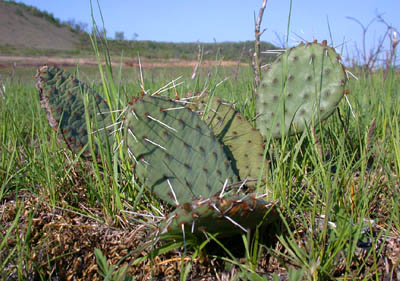 (click on image for larger version)
I've been spending most mornings at
Pheasant Branch Conservancy
watching the neotropical migrants come in. On Saturday, participants on the Friends of Pheasant Branch field trip were treated to a male
Prothonotary Warbler
singing away right from the parking lot (plus 14 other warbler species for the trip). We've been graced with
Scarlet Tanagers, Canada Warblers, Blackburnian Warblers, Cerulean Warblers, Blue-headed Vireos
and many more gorgeous birds.
But don't let me fool you...as I said before, I love sparrows and other birds of the prairie. One of my favorite places to visit this time of year is
Spring Green Preserve
- just a little over half an hour's drive west of Waunakee. The weather was absolutely beautiful today and I knew the lighting would be excellent for photography.
Owned by
The Nature Conservancy
, Spring Green prairie is a remnant of a once 13,000 acre "Wisconsin Desert." Here you can find pocket gophers, hognose snakes, glass lizards, prickly pear cactus and other flora and fauna not commonly found in other parts of Wisconsin.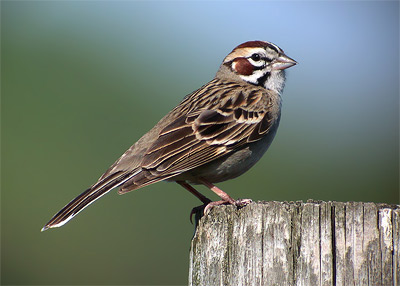 (click on image for larger version)
The prairie is also one of the
few places in Wisconsin
where
Lark Sparrows
are known to breed. Their chittery-chattery-buzzy songs fill the air, along with those of
Eastern Kingbirds, Grasshopper Sparrows, Western and Eastern Meadowlarks
, though Western have become scarcer the past few years. I knew if I waited long enough, a Lark Sparrow would eventually perch on the fence post I patiently waited near - the sparrows are very abundant at the preserve this year.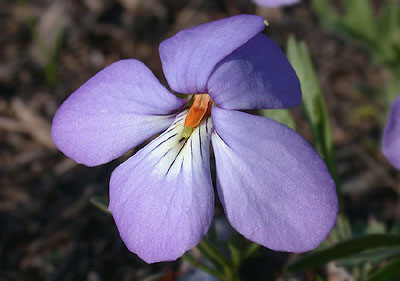 (click on image for larger version)
Wildflowers bloom from May through September and right now there are bird's foot violets, blue-eyed grass, prairie smoke and more. At the southwest corner of the preserve is a black oak barrens where Orchard Orioles often take up residence.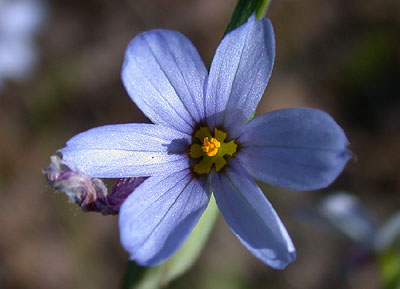 (click on image for larger version)
Link:
All about the Lark Sparrow from Cornell's All About Birds
All images © 2006 Mike McDowell