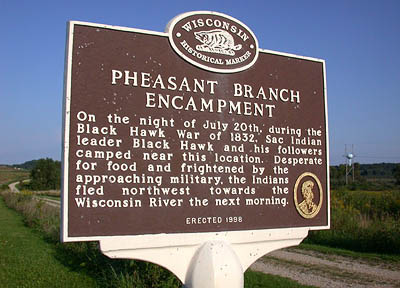 A few days ago after work I stopped at the prairie restoration area of Pheasant Branch Conservancy to take a few macro photographs of flowers and insects. I adore and appreciate the conservancy for many reasons, but I often forget that Pheasant Branch has historical significance. I almost always notice this sign when I get out of my car, but seldom give it much more than a passing thought.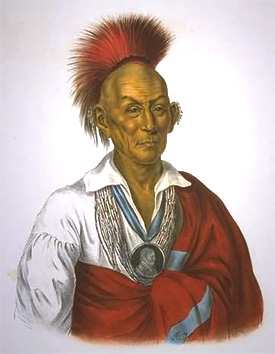 Black Hawk was a Sauk/Sac Indian leader, but not a chief. During the War of 1812 the Sauk supported the British under a promise that victory would restore 1795 boundaries and remove white American settlers from their lands, but this didn't come to pass. In 1830 Black Hawk's band returned to Saukenuk (Illinois) for their spring planting and found it occupied. In April of 1832 U.S. officers sent emissaries to Black Hawk's band giving them one last chance to withdraw across the Mississippi River, but it was rejected. U.S. troops and militia chased Black Hawk and the Sauk over parts of northern Illinois and ultimately into southern Wisconsin.
The Pheasant Branch Encampment sign reads:
"On the night of July 20th, during the Black Hawk War of 1832, Sac Indian leader Black Hawk and his followers camped near this location. Desperate for food and frightened by the approaching military, the Indians fled northwest towards the Wisconsin River the next morning."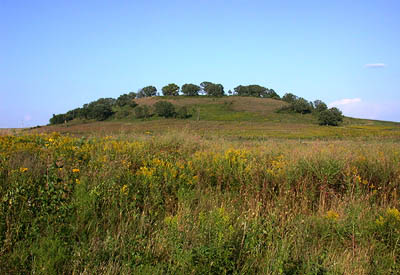 The next day the Battle of Wisconsin Heights ensued. Sauk warriors held off 700 U.S. troops under Henry Dodge while the Indian non-combatants crossed the river to safety, though ultimately it wasn't a happy ending for Black Hawk and the Sauk Indians.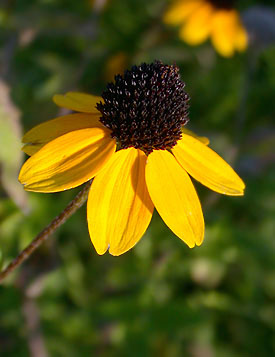 Except for the Black Hawk portrait, all images © 2006 Mike McDowell