These six grams are easy to photograph...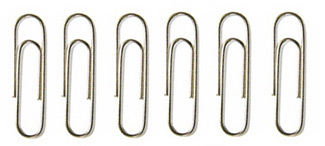 A joy to watch, the
Golden-crowned Kinglet
is six grams of pure frustration when it comes to trying to get a decent photograph of one. The tiny bird is always on the move and one can barely get a good look even through a pair of binoculars let alone a spotting scope...attach a digital camera, find the bird and keep it in the frame? Forget it!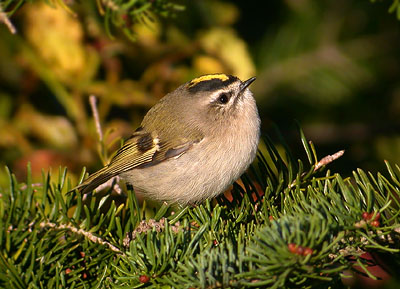 This morning it was more a matter of being in the right place at the right time. My usual digiscoping spot near the small springs was quiet, so instead I moved to a clump of spruce trees further up the hill. The branches were covered with Ruby-crowned and Golden-crowned Kinglets, but trying to follow, or even lead them with the scope was futile. Leaving the scope fixed on a branch and waiting for one to pop into the frame turned out to be the winning strategy.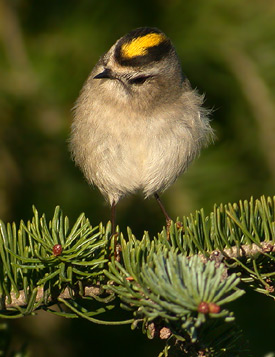 All images © 2006 Mike McDowell