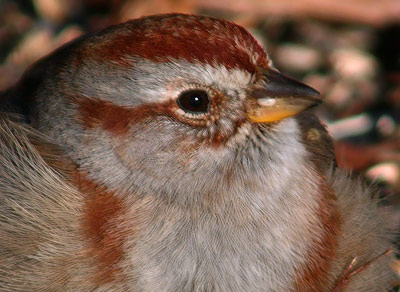 (click on image for larger version)
Anyone who knows me knows I adore the sparrows. A foraging
American Tree Sparrow
at close range and good light in my backyard means an opportunity to zoom in on its face for close-up portraiture. An ordinary sparrow shows extraordinary beauty when appreciated at this level of magnification. All those intricate feather structures, patterns and rich colors will soon be on their way to the northern regions of Canada.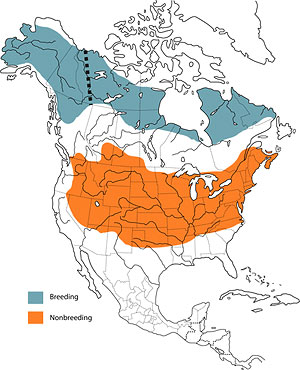 American Tree Sparrow Range - © BNA
I will miss the tree sparrows, but very soon their similar looking cousins, the Chipping Sparrows, will take up the spring/summer shift in our backyard.
American Tree Sparrow image © 2007 Mike McDowell