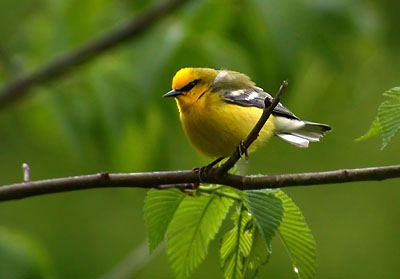 Yesterday was the first
Madison Audubon
Warbler Walk led by Jesse Peterson. Though things started quiet, it really picked up and we ended the field trip with
13 warbler species
. While participants were viewing a few birds across the stream, I noticed a brilliant flash of orange above us in a leafless tree. I calmly announced, "
There's a Blackburnian Warbler directly above us!
" Everyone got great looks at it - such a great way to end the spring outing!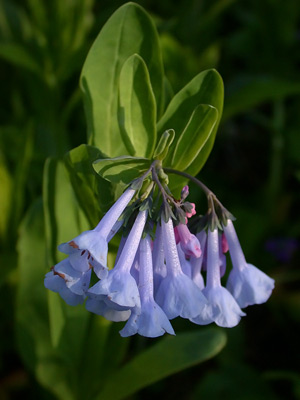 Northern Rough-winged Swallow
Black-throated Green Warbler
Blue-winged Warbler image © 2007 Mike McDowell