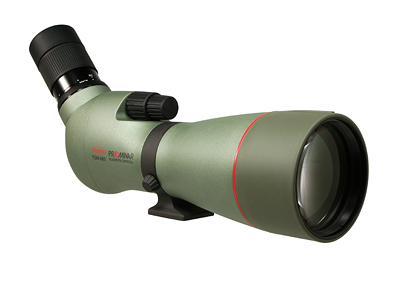 Kowa 883 Prominar
In the market for a new spotting scope?
Living Bird magazine
has a new website and an updated spotting scope review. I'm not surprised that the
Kowa 883 Prominar
was their near unanimous favorite, as it may be the finest super-premium spotting scope available to birders. But would I sell my Swarovski for it? No way.
Link:
Scope Quest 2008
Kowa image © 2008 Eagle Optics