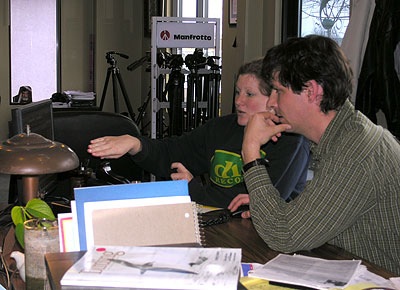 Kate helps Ben with grammar questions for his blog.
Just what the universe needs...yet another birder blog! Introducing
600 birds
, the new birding blog of
Ben Lizdas
, sales manager of Eagle Optics. Ben is actually a pretty
respectable digiscoper
, but he needs to get out in the field more often. He does, however, do quite a bit of traveling to various birding festivals around the country, so you're likely to find photographs of birds not typically found in Wisconsin on his blog.
Image © 2008 Mike McDowell