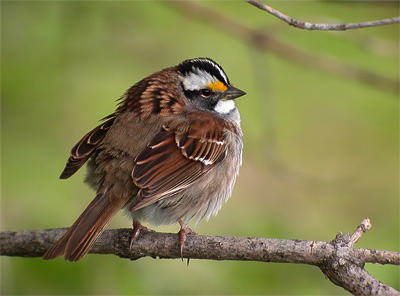 White-throated Sparrow
"Acting as a giant bird nursery ground, Canada's vast boreal forest forms a vital component in a chain of sites which run all the way down to South America. The essential breeding habitats of the boreal are being endangered by industrial development. This is being highlighted by the 'Save Our Boreal Birds' campaign, which is encouraging people to sign an online petition, urging the Canadian Government leaders to protect the forest. While the majority of the Canadian boreal is presently considered ecologically intact – and around 8% is currently protected – nearly a third of the land has been allocated for ecologically detrimental activities such as oil and gas exploration, mining and logging."
Link:
Full Article from BirdLife International
Link:
Sign the Petition to Protect Boreal Birds
I signed it.
White-throated Sparrow © Mike McDowell