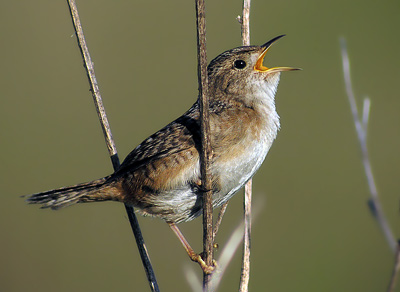 My evening plan after work was to see if the
Bell's Vireo
was still present at Pheasant Branch Conservancy, but I met up with a rather cooperative
Sedge Wren
instead. It's amazing watching these little wrens belt out their bold song – the entire bird vibrates, especially its tail. Without adequate light and a fast shutter speed, it's difficult to freeze the action. By the time I finished digiscoping the wren, it was getting too late to complete the trek to the top of the hill for the vireo. I may try again early tomorrow morning.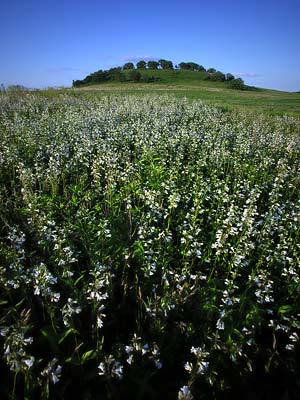 * * *


In other news, a
Lewis's Woodpecker
has been discovered near Superior, Wisconsin. While this is a pretty exciting find and would be a "life bird" for me, the drive from Waunakee would be 635 miles round-trip. With my Toyota Corolla, I'd burn close to 16 gallons of gasoline. At the present cost per gallon of gas, this would come out to around $65.00. Instead, I'll give that money to
The Nature Conservancy
and stay home.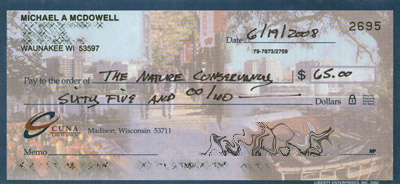 Birding doesn't
have
to be a green activity, but birds and other critters certainly need us to be. This brings my "could have got life bird, but trip dollars went to conservation instead" list up to two!
Green-breasted Mango
Lewis's Woodpecker
© 2008 Mike McDowell