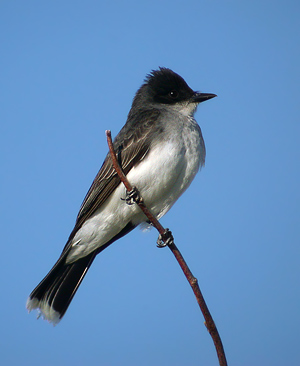 In the company of kingbirds, I benched myself atop the Pheasant Branch drumlin this morning – it's one of my favorite places to decompress. I imagined myself a student of a favorite author of mine, Mary Oliver, and felt lucky my life's experiences are not measured in terms of dollars and cents, as they once were, but by nature and the moments I have visited with her at the conservancy. Even though it's familiar ground I've covered countless times, every trail is an invitation to fresh adventure. Less
really is
more – take it from someone who has had both. No best-selling pop culture book has a secret that trumps this common-sense reality. Such books are snake oil on a page someone gets rich for publishing.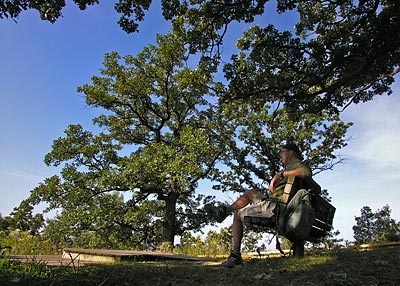 While enjoying the cool morning air and sounds of kingbirds, I became a concern for a rather curious chipmunk. A subtle twitch of my foot sent the frightened furry into a tizzy, scolding me as it scampered behind an obstruction for safety. This was repeated a few times before it figured out I wasn't there to hurt it, and resumed foraging peacefully in my presence. Under the shaded sun, between oaks, fields of goldenrod, dragonflies, and butterflies - tranquility perfected. In the company of kingbirds...there's simply
no place
I'd rather be in the world.
My work is loving the world.
Here the sunflowers, there the hummingbird -
equal seekers of sweetness.
Here the quickening yeast; there the blue plums.
Here the clam deep in the speckled sand.

Are my boots old? Is my coat torn?
Am I no longer young, and still not half-perfect? Let me
keep my mind on what matters,
which is my work,

which is mostly standing still and learning to be
astonished.
From the poem "Messenger" -- Mary Oliver, Thirst
All images © 2008 Mike McDowell