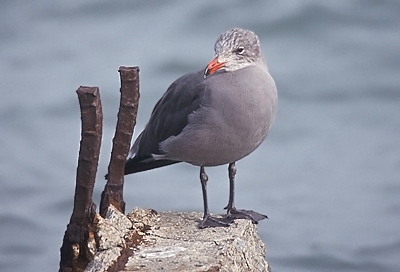 Heerman's Gull - USF&WS
"A rare Heermann's Gull had to be euthanized after it was allegedly beaten by a man who claimed the bird had attacked him and his wife near the playground at Main Beach on New Year's Eve, Laguna Beach Police Sgt. Jason Kravetz said."
Link:
Full article from CoastlinePilot.com
There have been several times I've had Ring-billed Gulls become overly interested in my lunch. What always seemed to work for me was to
walk away
from the marina, beach, etc.