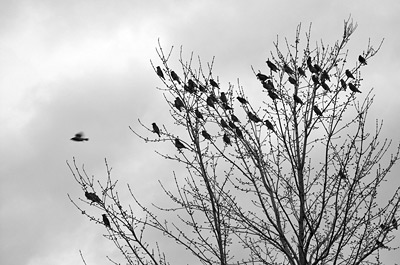 One flies, and then a few agree.
Several soon follow,
and so goes the flock.
It weaves and flows on the wind.
Gathering, again, in dark branches,
under grey morning skies.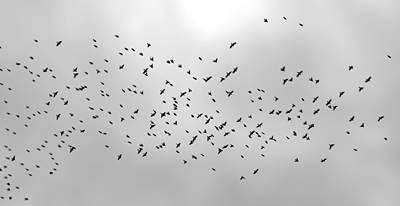 In days I brushed away snow,
as my feet immersed puddles;
spying with a raised umbrella.
In a way, they've been my friend.
But I didn't take their picture,
until, at last, the very end.
© 2009 Mike McDowell