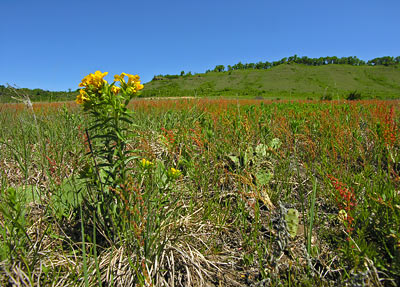 I originally planned on going for a long bike ride today, but the weather was so nice I changed my mind and went to
Spring Green Preserve
. A 1,002 acre Nature Conservancy property, it contains a rich collection of flora and fauna found nowhere else in Wisconsin. There's so much diversity that it's practically impossible to experience it all in one day.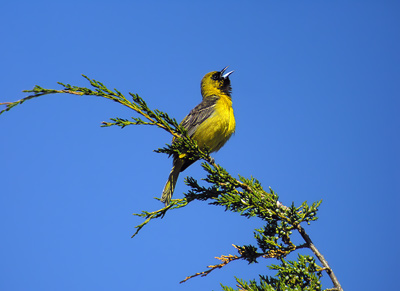 It's a nature photographer's dream because there's something interesting to photograph in practically every square foot of habitat. You'll find various butterflies, dragonflies, tiger beetles (8 different species), wildflowers, birds, reptiles, and more. The scenic bluff, sand dunes, oak barrens, and cacti give one a taste of the American West. There are Rattlesnakes on the bluffs, so stay on the trail!
One of my challenges for the outing was to capture a good photograph of a tiger beetle. I prefer the macro capability of the Nikon Coolpix 4500 over my 8400, but this means getting the lens within a few inches of the beetle. This is no simple task! Tiger beetles are very active hunters and will usually fly further down the trail if you move too quickly toward them. Though there are 8 different species at Spring Green, I found 3 of them today, but the only one I got a decent photograph of was of this Beautiful Tiger Beetle (yeah, that's really its name!):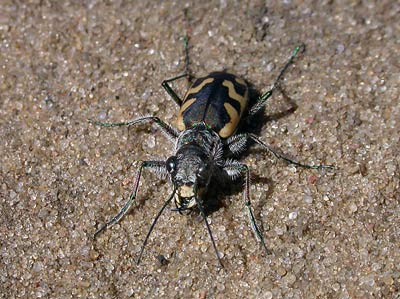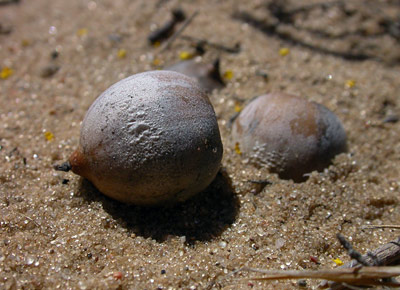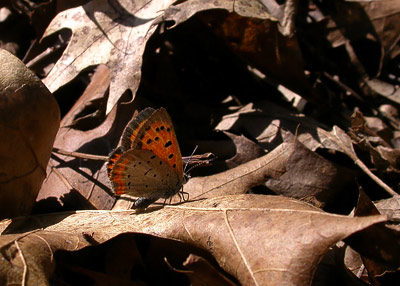 In addition to Grasshopper Sparrows, there were Vesper Sparrows, Lark Sparrows, Field Sparrows, Chipping Sparrows, and Song Sparrows. Toss in a Northern Mockingbird, Orchard and Baltimore Orioles, Brown Thrasher, Eastern Towhee, Wood Thrush, American Robins, Eastern Meadowlarks, and Eastern Kingbirds, and you've got quite a company of accomplished singers.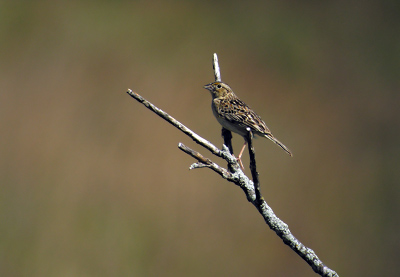 © 2009 Mike McDowell