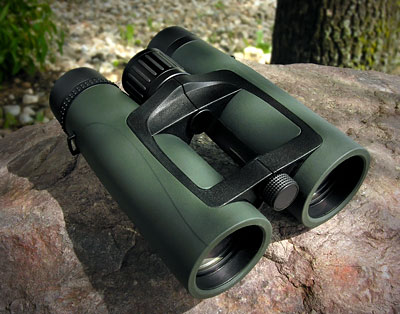 (click on image to enlarge)
The local birding scene has quieted down somewhat, so I thought I'd take an opportunity to inspect some of our newer products. One worth mentioning here is the
Atlas Intrepid ED 8x42 binocular
. An exclusive from
Eagle Optics
, the Intrepid delivers optical performance typically found in competing brands costing twice the price. For $349.00 you get excellent center resolution, a wide field of view, and great edge-to-edge sharpness.
I recently compared the Atlas Intrepid with several other binoculars ranging in price from $300.00 to $800.00 and was impressed how favorably it held up against competition even in the upper price range. Its two best optical features are amazing chromatic aberration reduction and crisp center resolution. The color tone was slightly warm, but it didn't distract from my overall viewing enjoyment.
While the optics were stellar, the Intrepid's build quality and ergonomic feel was more in line with other binoculars in its price range. It's a little larger and heavier (26.6 ounces) than a typical roof prism, but for those in the market for a new binocular for fall migration, I would take a serious look at this particular glass. Given the present state of our economy, this is one of the best bangs for your dollar available right now.