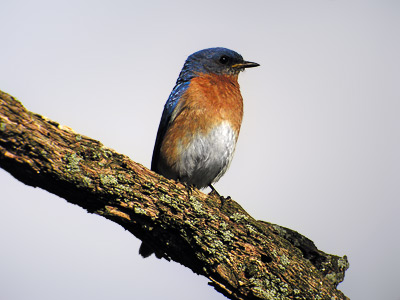 Do you remember your first bluebird? I don't recall mine. I can scan through my library of images and find the first photograph of an Eastern Bluebird I've ever taken, but even the experience of that particular day is somewhat masked with cobwebs of tangled memories. Such is the case the further back I go with any memory, or photograph. But sometimes a picture can help recall a moment, a time of day, and a place. In a
greater sense
of our existence, it's a
simple privilege
to be able to even have time to ponder this.
As I rode my bike down the trails of Pheasant Branch Conservancy on Saturday, it was difficult not to think about
Tehran
. Closer to home, I also couldn't help but think about the
woman who died in a fiery train accident
near Rockford. She was simply on her way somewhere, but in the wrong place at the wrong time.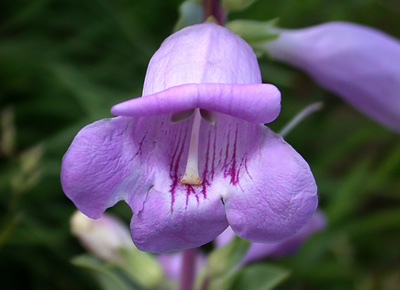 Large-flowered Beardtongue
We earn a multitude of experiences and memories during our short lives here on Earth. My diminutive slices of time, photographing a wildflower or admiring a bluebird, etc., may seem commonplace to some, but how lucky I am to be afforded such natural treasures during my life and the opportunity to write about them.
Summer has arrived...
The robin out my window is preparing for her second brood.
"We all travel the Milky Way together, trees and men; but it never occurred to me until this stormday, while swinging in the wind, that trees and travelers, in the ordinary sense. They make many journeys, not extensive ones, it is true; but our own little journeys, away and back again, are only little more than tree-wavings – many of them not so much."




- John Muir
All images © 2009 Mike McDowell