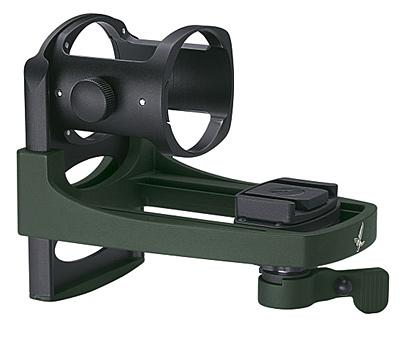 Swarovski Optik
has come out with new digiscoping adapter that supports point-and-shoot digital cameras and DSLRs.
The Swarovski Universal Camera Adapter (UCA)
represents a huge improvement over the Digital Camera Base (DCB) in terms of compactness and ease of use. Also, it will support more point-and-shoot digital camera models than the Digital Camera Adapter (DCA). Fortunately for AT/ST series spotting scope owners, the UCA will work provided you use
Swarovski's adapter sleeve
.