An Eastern Bluebird perched on a barbed wire fence;
pure
emblematic countryside. When I stepped outside my apartment this morning, I was greeted with temperatures cold enough to make my breath visible. Given the dry spell and recent high winds, it seems we may be deprived a maximal display of foliage fireworks this fall.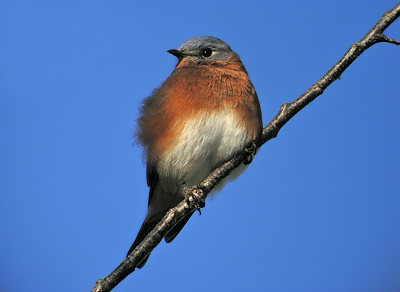 With the close of September, thoughts of warblers, vireos, and flycatchers begin to wane. The influx of Palms and Yellow-rumps today were a sure sign I'm seeing my last warblers of the year. It won't be until April or May before they return to Wisconsin's woods and fields.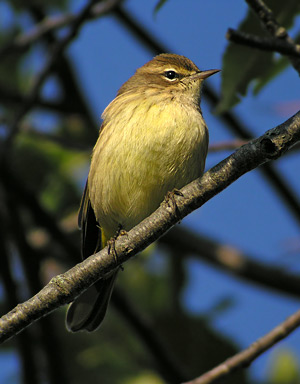 Palm Warbler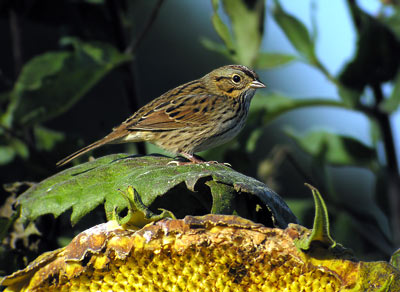 Lincoln's Sparrow

My thoughts will shift to places where I watch and photograph sparrows. Returning to the prairie for another October is like adding to a collection of memories of past fall migrations. I'll be looking for
old friends
. Sparrows like Lincoln's, White-throated, White-crowned, and maybe even a Harris's if I'm lucky. Sadly, my slowly moving silhouette against tall grass fails to offer any notion of my warm sentiment. What do
they
think of me? Perhaps the expression of this ground squirrel sums it up nicely: "You again!? Meh." Although my co-worker Tom said it's asking, "Did you bring me a peanut this time?"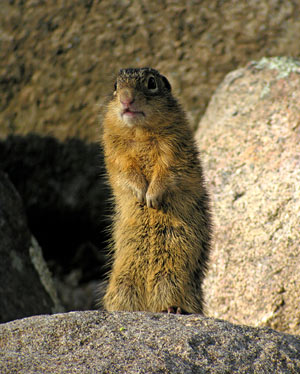 Thirteen-lined Ground Squirrel
"Beware the barrenness of a busy life."
-- Socrates
All images © 2009 Mike McDowell