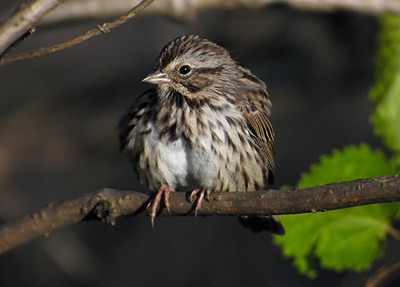 26 degrees!? This
Song Sparrow
seemed none too fond of the cold weather this morning. A gap in the thicket made a perfect perch, exposing itself to the sun's warming energy. Ground plants were covered with glistening frost crystals, but was soon to disappear along with sparrow's chill.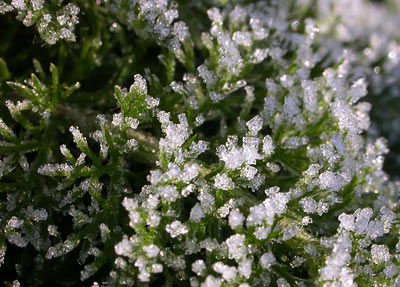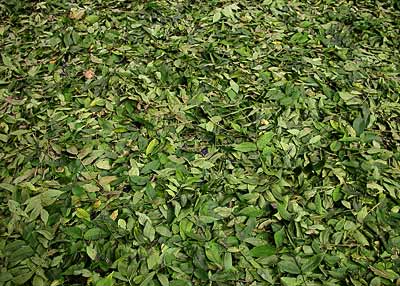 I can't recall ever seeing this before. The cold temperature caused many trees to shed a large portion of their leaves, though they were still green. The corridor trail was carpeted like this. I thought about staying home this morning because of the cold weather, but I would have missed out on so much! From my bedroom window, I could see sunlight hitting treetops in the woods across the courtyard, beckoning me to go explore sparrows in the light.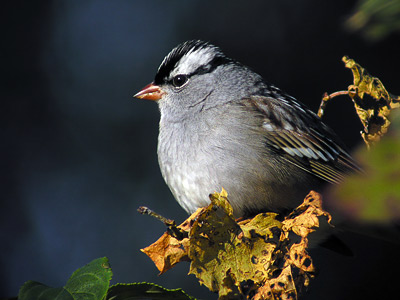 White-crowned Sparrow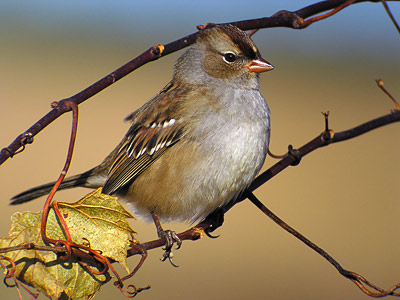 White-crowned Sparrow (juvenile)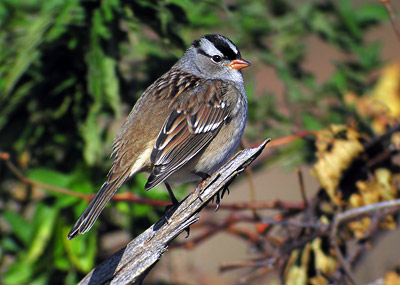 White-crowned Sparrow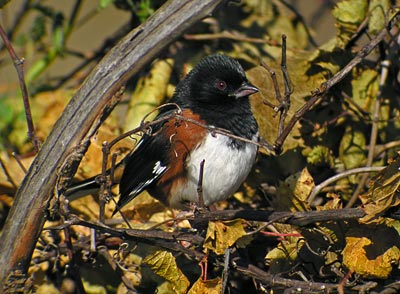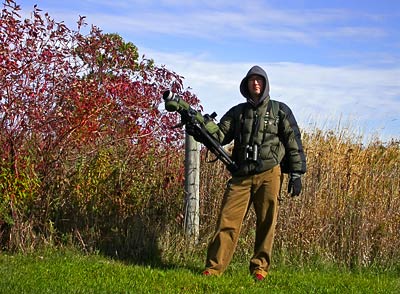 Homo sapiens digiscopi (winter plumage)

"There is no such thing as bad weather, only inappropriate clothing."
-- Sir Ranulph Fiennes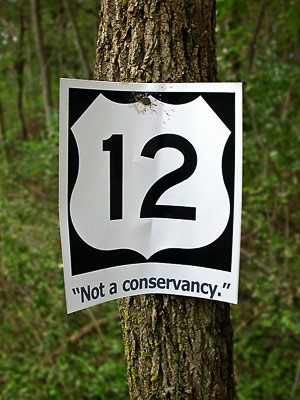 Looks like someone is really upset about the paved trail along the creek corridor of Pheasant Branch Conservancy. I found several of these signs posted east of Park Street this morning. A few weeks ago someone spray painted similar sentiments directly on the asphalt. Middleton promptly covered it up.
Location: Pheasant Branch
Observation date: 10/11/09
Number of species: 56
Cackling Goose
Canada Goose
Mallard
Ring-necked Pheasant
Cooper's Hawk
Red-tailed Hawk
Sandhill Crane
Killdeer
Ring-billed Gull
Mourning Dove
Belted Kingfisher
Red-bellied Woodpecker
Downy Woodpecker
Hairy Woodpecker
Northern Flicker
Eastern Phoebe
Blue-headed Vireo
Blue Jay
American Crow
Horned Lark
Black-capped Chickadee
Tufted Titmouse
White-breasted Nuthatch
Brown Creeper
House Wren
Winter Wren
Golden-crowned Kinglet
Ruby-crowned Kinglet
Eastern Bluebird
Hermit Thrush
American Robin
European Starling
American Pipit
Cedar Waxwing
Nashville Warbler
Yellow-rumped Warbler
Palm Warbler
Eastern Towhee
Chipping Sparrow
Clay-colored Sparrow
Field Sparrow
Savannah Sparrow
Fox Sparrow
Song Sparrow
Lincoln's Sparrow
Swamp Sparrow
White-throated Sparrow
White-crowned Sparrow
Dark-eyed Junco
Northern Cardinal
Indigo Bunting
Red-winged Blackbird
Eastern Meadowlark
Common Grackle
House Finch
American Goldfinch
© 2009 Mike McDowell