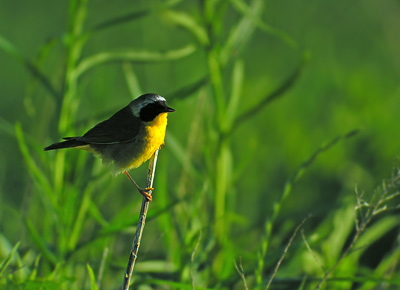 Common Yellowthroat
The incredible natural spectacle of spring bird migration is nearly over, but another is upon us – the summer breeding season. Anyone with a few hours to spare can open the daily invitation, delivered by the sunrise, to a nearby prairie, savanna, or woods and visit birds on breeding territory to witness their magic. Around eighty bird species will be present throughout the summer at Pheasant Branch Conservancy.
This chapter of their annual story is far more challenging and dangerous than it ought to be (just consider
current events
). As habitats are fragmented, degraded, or destroyed, limited
carrying capacities
of natural areas virtually ensure a continuation of bird population declines. This is an ongoing problem for what were once even considered
common birds
.
Tree Swallow
Eastern Kingbird
Their choir of songs will continue to fill the skies above the landscape through much of June as they build nests, defend their turf, and raise a family. Not an iota of their time will be wasted while nature tests them throughout the summer months. Even when paused and perched, they are on constant alert and monitor their surroundings for threats without missing an opportunity for a morsel to eat.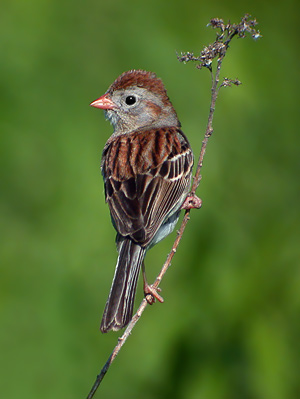 Field Sparrow
It's one of those magical places wise people
One of the things they say about it, that is true,
is that once you've been there,
Listen, everyone has a chance.
Is it spring this morning?
-
Mary Oliver
,
Such Singing in the Wild Branches
All images © 2010 Mike McDowell