It's been a dry and unseasonably warm fall; many leaves are simply turning brown or just dropping early. Trees with brown leaves look dilapidated, almost as if they're just barely holding onto their crowns and the next wind storm will clear out their branches. There are still accents of flame reds, oranges, and yellows, but the overall scenery lacks the crisp vividness usually present this time of year.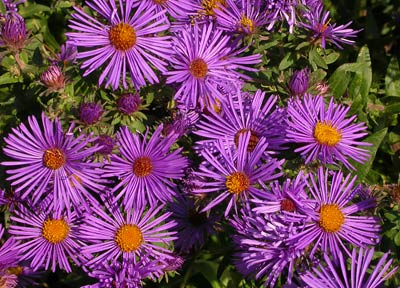 Despite feeling like something is missing from the fall season, there's still much nature to be awed by. The prairie parcel of Pheasant Branch Conservancy is speckled with patches of asters. Milkweed pods are liberating their seeds and when the breeze picks up it looks like giant snowflakes floating across the prairie.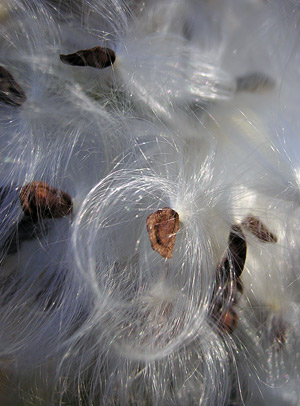 Each night, more and more feathered visitors from the north pour into our fields and woodlots. On Saturday morning I lead a Madison Audubon field trip at the prairie parcel to see how many sparrow species we could find. We finished the 3-hour hike with White-throated, White-crowned, Fox, Lincoln's, Swamp, Song, Field, Clay-colored, Chipping, plus Dark-eyed Junco and Eastern Towhee.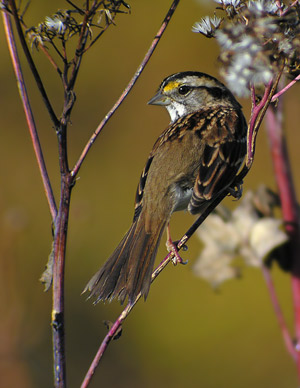 White-throated Sparrow
Sylvia Marek and I returned to the prairie yesterday and found nearly a hundred White-crowned Sparrows foraging along the gravel trail; I've never seen so many in a relatively small area. I generally associate these particular birds with cold weather, but temperatures were in the eighties on Saturday and Sunday. It is October, isn't it?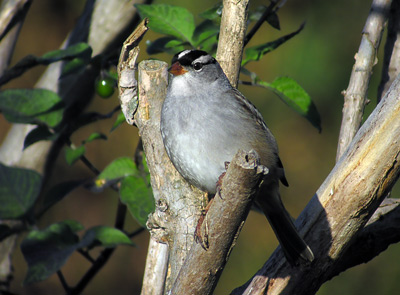 White-crowned Sparrow
Location: Pheasant Branch
Observation date: 10/9/10
Number of species: 53
Canada Goose
Wood Duck
Ring-necked Pheasant
Turkey Vulture
Northern Harrier
Red-tailed Hawk
Sandhill Crane
Killdeer
Mourning Dove
Red-bellied Woodpecker
Yellow-bellied Sapsucker
Downy Woodpecker
Hairy Woodpecker
Eastern Phoebe
Blue Jay
American Crow
Horned Lark
Black-capped Chickadee
White-breasted Nuthatch
Brown Creeper
House Wren
Golden-crowned Kinglet
Ruby-crowned Kinglet
Eastern Bluebird
Hermit Thrush
American Robin
Brown Thrasher
European Starling
American Pipit
Cedar Waxwing
Tennessee Warbler
Yellow-rumped Warbler
Palm Warbler
Common Yellowthroat
Eastern Towhee
Chipping Sparrow
Clay-colored Sparrow
Field Sparrow
Fox Sparrow
Song Sparrow
Lincoln's Sparrow
Swamp Sparrow
White-throated Sparrow
White-crowned Sparrow
Dark-eyed Junco
Northern Cardinal
Indigo Bunting
Red-winged Blackbird
Common Grackle
Brown-headed Cowbird
House Finch
American Goldfinch
House Sparrow
© 2010 Mike McDowell