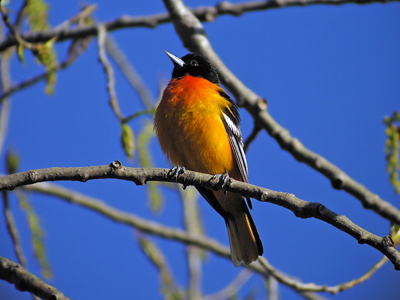 A Baltimore Oriole prepares to sing.
"It [Pheasant Branch] seems to be one of the best, if not the best, warbler spots in Wisconsin."
~ Max Witynski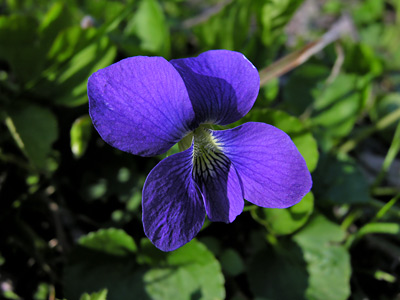 Purple Violets cover the ground.
"All hail the Pheasant Branch: One of my best warbler mornings in a long time and definitely better than anything the last two years. I ended the 'morning' with 16 species of warblers including the Black-throated Gray, Black-throated Blue, Prothonotary and more Orange-crowned Warblers than I've seen in the last 3 years! Also pine siskin, swainson's thrush, grosbeak, catbirds, scarlet tanager (heard?), etc. Tons of birds and all feeding right along the ground. If I were a photographer it would have been amazing!"
~ Andy Paulios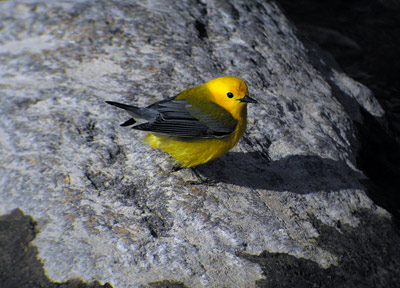 A Prothonotary Warbler foraging on rocks.
"Cheers and great birding. Oh, and Andy P. is right. All hail Pheasant Branch. Andy, Jess and I birded for a few hours after the Black-throated Gray commotion (see Andy's post). Whoa. What a day!"
~ Eric Wood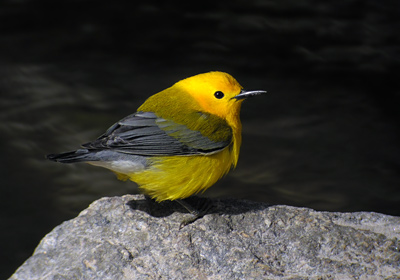 A fantastic pose!
"No Mega rare warbler at Pheasant Branch today?? Whats wrong with you guys? I call Swainsons by the end of the week."
~ Tom Prestby
All images © 2011 Mike McDowell