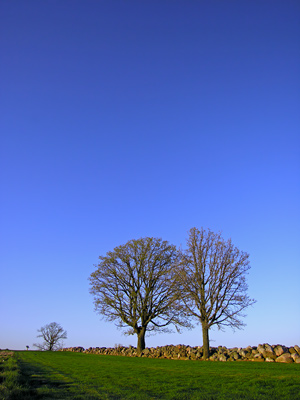 Rain and grey skies today, but Wednesday after work I went to relax and look for birds at Pope Farm Conservancy. Sitting cross-legged in the grass with my digiscoping gear next to me, I spotted several Eastern Bluebirds perched in the oaks along the stone fence with my binoculars. I moved closer to one of the trees and captured a few shots of a gorgeous singing male bluebird. The sun was shining and the bird was lined up with the bluest part of the sky, nearly a perfect match with the blue parts of its plumage.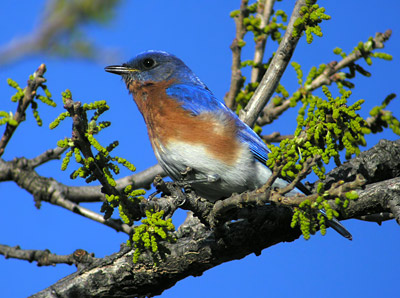 The light began to fade as the orange globe rested low in the west. No longer enough light for bird photography, I remained sitting on the cool ground as Eastern Meadowlarks added their sweet voices to the evening chorus of birdsong. Another March comes to an end. Without a doubt it has been one of the strangest I've ever experienced with respect to anomalous weather, early wildflowers, and tree leaf-out. Perhaps Wayne Rohde said it best with his diminutive rhyme: "
This is the year to bird by ear.
"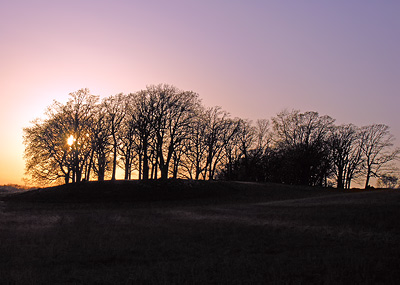 All images © 2012 Mike McDowell