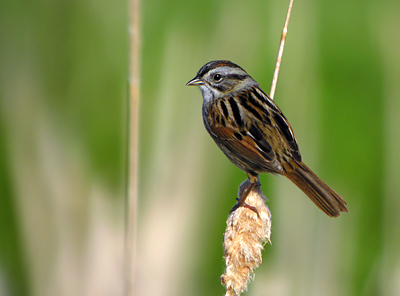 Swamp Sparrow
Several Sora, dozens of Swamp Sparrows, and a few Marsh Wrens have recently taken up residence at the cattail marsh on the far west side of the confluence ponds along Deming Way in Middleton. Since this small marsh has been getting increasingly interesting over the past few years, I've added it to my daily birding route. I went there last evening after work with my digiscoping rig to try and photograph these three species and managed to get a few nice shots.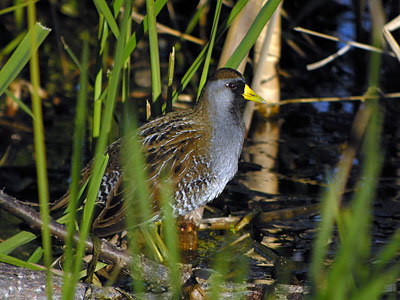 Sora
However, the Marsh Wrens had other plans. They were busy constructing nests in the dense vegetation and would only pop into view long enough to see them grab pieces of cattail fluff and flutter back down into the stalks and grass. I can't help but smile when I hear a Sora. As I walked along the trail about a dozen or more made their
whinnie
and
kerwee
calls, but they were very difficult to get a glimpse of. Well, with the exception of one cooperative bird pictured above. Amazingly, this particular Sora was standing motionless on the partially submerged tree branch.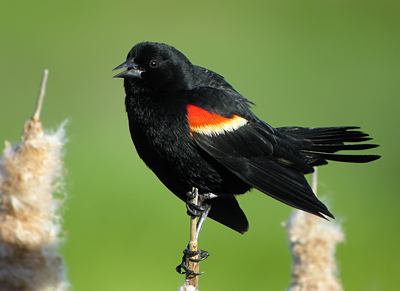 Red-winged Blackbird
All images © 2012 Mike McDowell