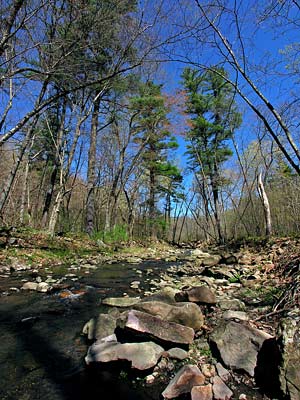 Otter Creek at Baxter's Hollow
After birding a few hours at
Pheasant Branch Conservancy
yesterday morning, I made a stop at Barrqiues for some coffee and to eBird my observations before heading up Baxter's Hollow. I spent the remainder of my day exploring the flora and fauna along Otter Creek. I was hoping to hear the piercing songs of Louisiana Waterthrushes, but no luck. Bird-wise, it was fairly quiet. In fact, I saw only three individual birds the entire time I was there: an American Robin, a fly-over Turkey Vulture, and a fairly cooperative Winter Wren.
A lovely Winter Wren
My primary objective for visiting Baxter's was to photograph spring wildflowers. There are some real treasures right along Otter Creek. I found Round-lobed Hepatica, Marsh Marigolds, Spring Beauty, and Bloodroot.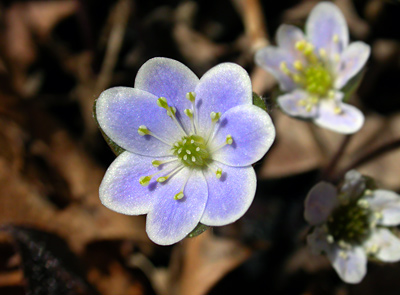 Round-lobed Hepatica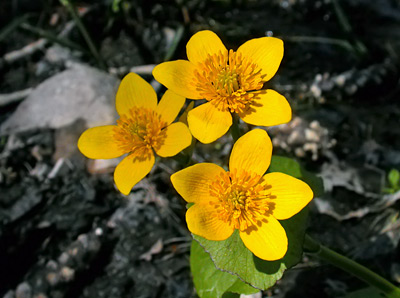 Marsh Marigold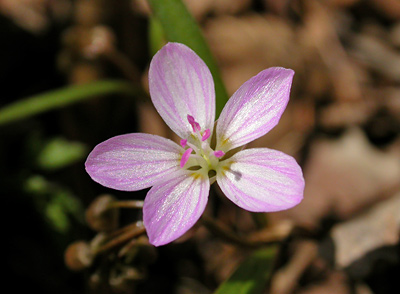 Spring Beauty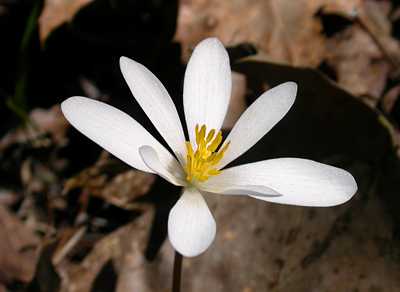 Bloodroot
It's been my experience that Winter Wrens are one of the most difficult birds to photograph. In one way digiscoping places the photographer at a greater disadvantage due to ultra-high magnification and trying to zero-in on such a small rapidly moving subject that blends in with the background. This little guy was pretty accommodating, though. He only briefly sang but spent most of his time foraging through a large pile of logs, occasionally popping up on a higher perch to survey his domain. This time I was in the right place at the right time!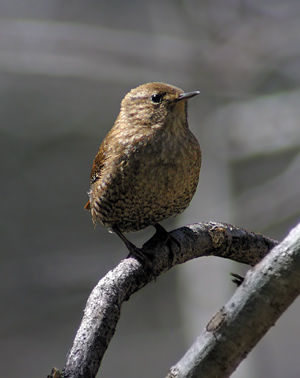 All images © 2012 Mike McDowell