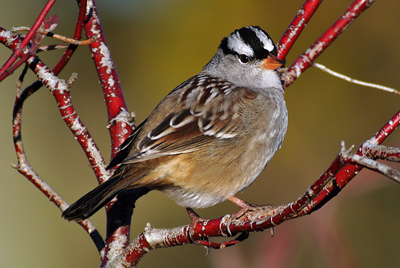 White-crowned Sparrow perched in Red Osier Dogwood.
Oh, sure. I write
a post about my frustration
with the Nikon 1 V1 and Swarovski TLS APO combo and then get killer results with it two days later. I did a little digging on the Interwebz and discovered that the Nikon FT-1 mount is shorter in length than the Fotodiox TMT Nikon 1 T-mount I'm using now, so even with the addition of a Nikon T-mount to get the FT-1 to the TLS APO, I'm pretty sure the magnification will be comparable. Therefore, if I can eliminate the white-out delay by going with the FT-1, then I believe I'll have the most Powerful Digiscoping Rig in the Universe!
:: ahem ::
Sorry about that ... just getting excited over the possibilities.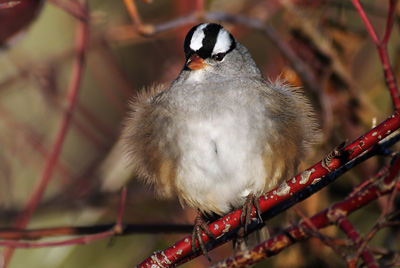 Poof! It was cold this morning.
Taken this morning at Pheasant Branch Conservancy, these images illustrate the incredible potential this combination has in terms of image resolution. Just look at the detail of the immature White-crowned Sparrow below – you can
even
see feather dust particles! If the FT-1 mount doesn't do what I hope, then I'll try the Nikon 1 18.5mm lens along with the Swarovski DCBII adapter.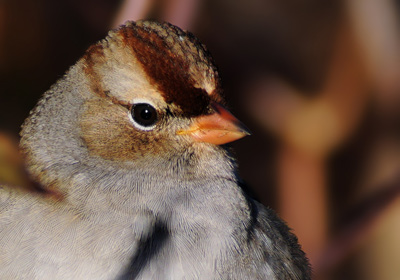 Youngster.
All images © 2012 Mike McDowell