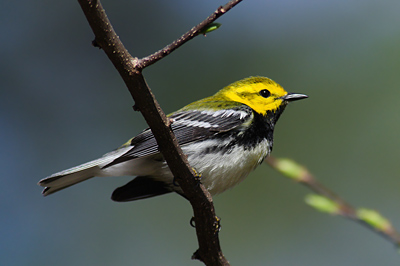 Black-throated Green Warbler
It was another thrilling morning of warbler watching at Pheasant Branch Conservancy. I didn't cover much ground because most of the activity was occurring between the first and second bridges on the east creek corridor trail.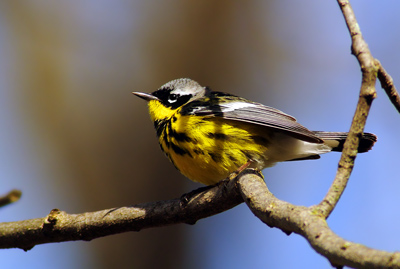 Magnolia Warbler
The light was good and the birds were foraging relatively low once again. I got a couple of nice images of Black-throated Green and Magnolia Warblers, but my favorite of the morning was a Black-throated Blue Warbler.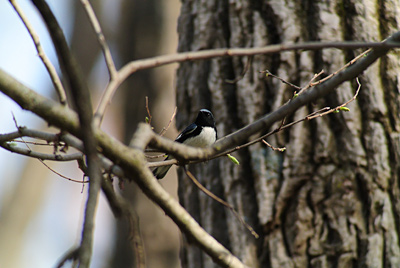 Black-throated Blue Warbler
There were two of them, actually. Both birds were singing and making their way closer to the trail. Eventually, patience paid off and the handsome warbler perched in the open for a nice portrait.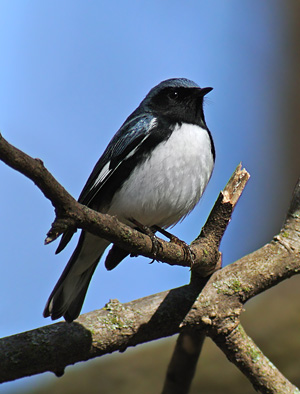 All images © 2013 Mike McDowell