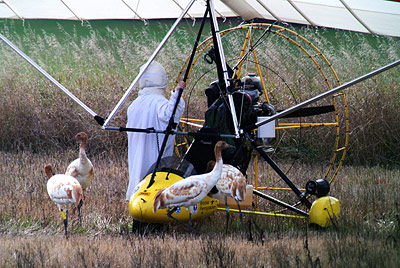 I got a fun surprise earlier in the week. On Tuesday, Mel Pope called to tell me an ultralight aircraft had landed at
Pope Farm Conservancy
and that some cranes were with it
.
He wanted me to come over to photograph them. I made the short drive from
Eagle Optics
to Pope Farm and met Mel at his home. From his backyard, we walked through his woods to the edge adjacent to the field where the cranes were. About 20 feet from the edge, I found a small window in the vegetation I was able to digiscope through. How cool! This is the first time I've seen the
Operation Migration Whooping Cranes
. Apparently, this was an unplanned stop when some of the cranes broke apart from the flock and landed at Pope Farm. A short time later, the cranes were crated and driven to Green County where their migration south would resume.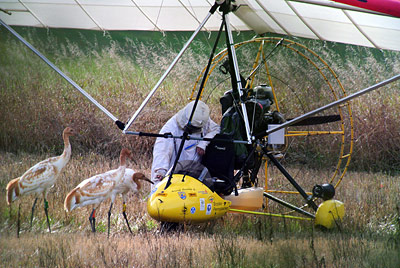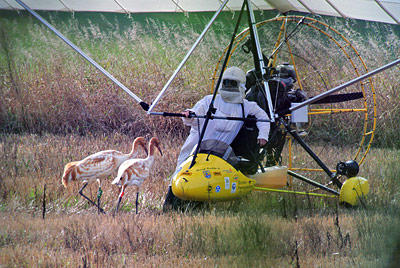 All images © 2013 Mike McDowell