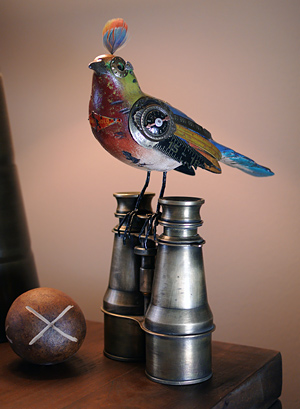 A couple of weeks ago I saw this cool
steampunk
"bird & binocular" piece at the
Madison Contemporary Museum of Art
. I was downtown for the Saturday evening performance of
Sarah Chang
playing the
Sibelius Violin Concerto
with the
Madison Symphony Orchestra
, so I couldn't conveniently take the piece with me. It's strange when art speaks to you and I kept thinking about it later that night and into the next morning.
A bird perched on a binocular ... in steampunk? How cool is that!?
The museum opened at noon on Sunday, so I decided to go back for it. Now it's sitting on an end table in my living room. It really suits the
Myst-like
decor of my apartment.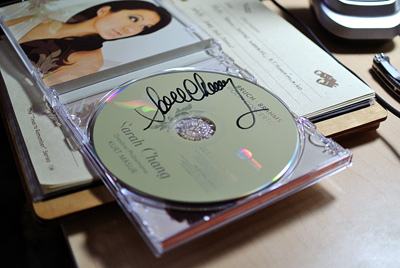 Incidentally, I had Sarah Chang sign my copy of
Bruch & Brahms
during the intermission. I was a little starstruck, but she was super cool. It would figure that I listen to classical music, wouldn't it. In almost 10 years of blogging, I don't believe I've ever mentioned it here. The Sibelius Violin Concerto is one of my all-time favorites.
Want a steampunk bird like this? Check out
Mullanium!
All images © 2014 Mike McDowell