"Study nature, love nature, stay close to nature. It will never fail you."
― Frank Lloyd Wright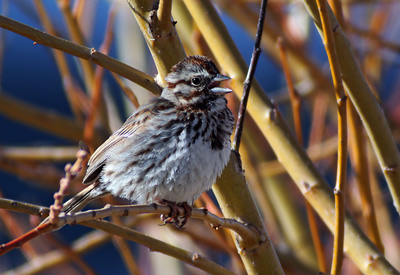 Song Sparrow
I am perpetually grateful for Pheasant Branch Conservancy. As the crow flies, the trailhead to the North Fork marsh is only a mile away from my apartment. On a weekend day, I like to bird
most sections
of the conservancy, including the North Fork, the creek corridor, the overlook, the woods north of Century Avenue, and the prairie parcel along Pheasant Branch Road. This morning I had my first Eastern Phoebe of the year at the creek corridor. From this point on that's where I'll focus my birding efforts on weekdays before heading into work. The warblers, vireos, flycatchers, thrushes, orioles, and other neotropical songbirds are on their way and the creek corridor is the best place to see and hear them.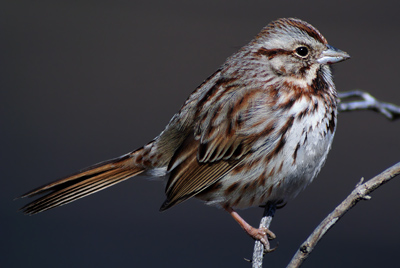 Song Sparrow
For the moment, I'm content to watch and photograph spring's early arrivals. Song Sparrows have taken up residence at just about every piece of suitable habitat for their nesting needs. They sing throughout the morning and are one of the last birds to close out the evening's choir. Between singing they'll survey their surroundings for a few seconds and then drop to forage in the thick prairie grasses below.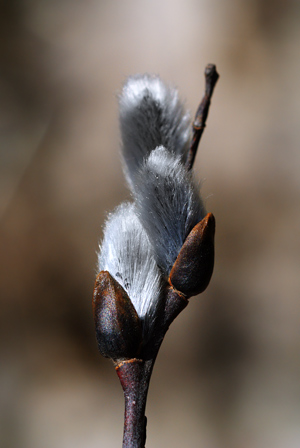 American Willow
With warming temperatures, insects and flowers will soon begin to emerge. Time to warm up the macro lens! I had a great deal of fun and a lot of success last year with macro photography. This is one of the benefits of using a small mirror-less compact camera like the Nikon 1 V1—it's extremely versatile compared to the point-and-shoot cameras I used to use for for digiscoping. I recently purchased a 10mm lens for better landscape portraiture. It's much sharper to the edge compared to the 10-30mm kit lens.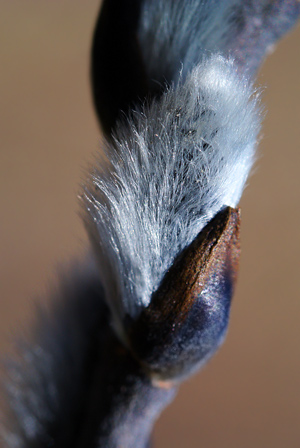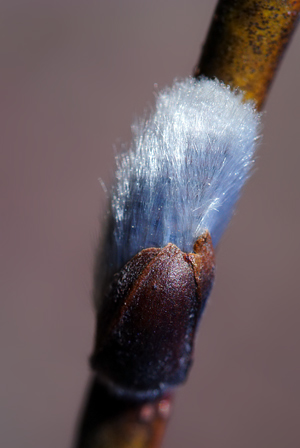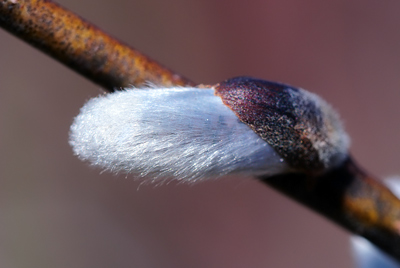 Puffballs!
The Moon!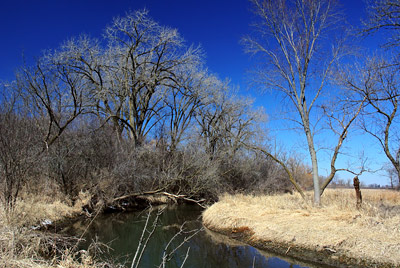 If you would like to get good photographs of Red-winged Blackbirds, the North Fork trail is an excellent location, especially late afternoon or evening. The trail runs right along the marsh and spring is the perfect time to get excellent portraits of them singing and showing their epaulets. After all these years of digiscoping, I still consider early spring a time of opportunity to hone my field craft before the massive songbird flocks arrive. Cooperative birds help me reestablish muscle memory and work out any camera nuances. To document Nature well with photography, I like my actions to be fluid and natural. Plus, there's
always
room for improvement!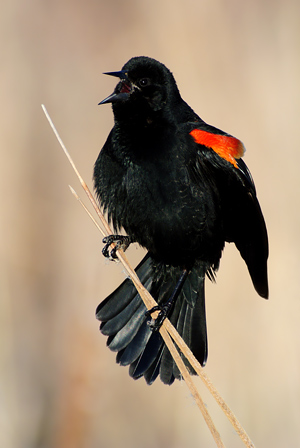 Red-winged Blackbird
After birding all the areas I wanted to cover, I returned to the confluence ponds to see if I could sneak up on the Hooded Mergansers I saw earlier during my hike. It wasn't nearly as difficult as I thought it was going to be. The males were so preoccupied with their crest-raising and head-throwing courtship displays that they paid little attention to me as I setup my scope and tripod. Once I settled in and became motionless, the mergansers slowly returned to the corner of the pond where I was waiting.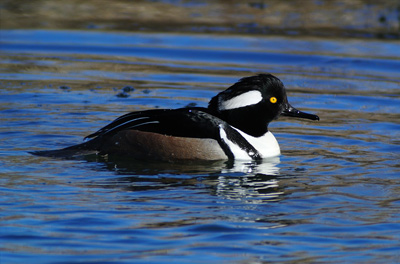 Hooded Merganser (male)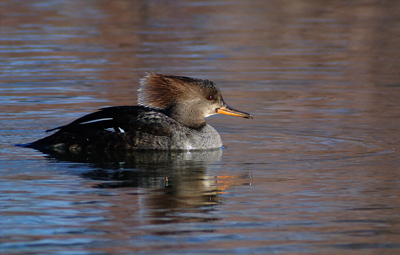 Hooded Merganser (female)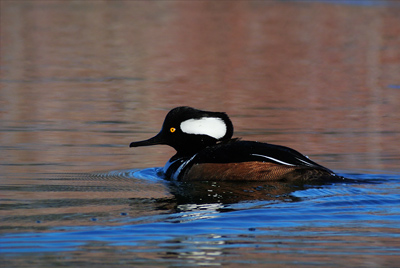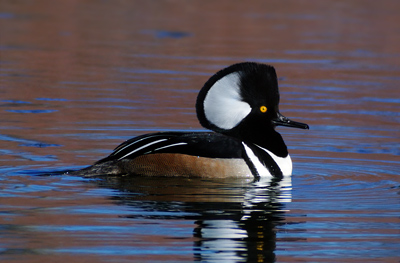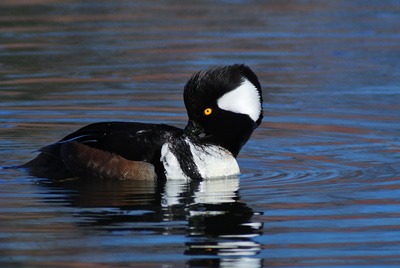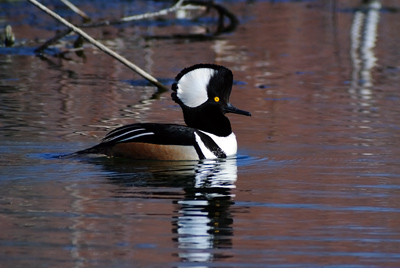 Pheasant Branch, Dane, US-WI
Mar 28, 2015 9:00 AM - 1:30 PM
47 species
Canada Goose
Wood Duck
Mallard
Hooded Merganser
Ring-necked Pheasant
Pied-billed Grebe
Great Blue Heron
Turkey Vulture
Cooper's Hawk
Bald Eagle
Red-tailed Hawk
Sandhill Crane
Killdeer
Ring-billed Gull
Rock Pigeon
Mourning Dove
Great Horned Owl
Barred Owl
Red-bellied Woodpecker
Downy Woodpecker
Hairy Woodpecker
Northern Flicker
American Kestrel
Blue Jay
American Crow
Horned Lark
Black-capped Chickadee
Tufted Titmouse
White-breasted Nuthatch
Brown Creeper
American Robin
European Starling
American Tree Sparrow
Fox Sparrow
Song Sparrow
White-throated Sparrow
White-crowned Sparrow
Dark-eyed Junco
Northern Cardinal
Red-winged Blackbird
Eastern Meadowlark
Common Grackle
Brown-headed Cowbird
House Finch
Pine Siskin
American Goldfinch
House Sparrow
All images © 2015 Mike McDowell