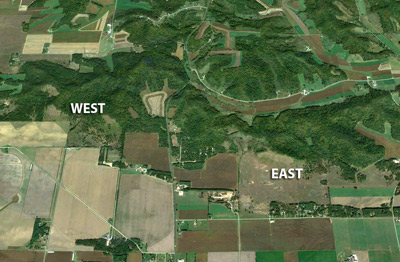 Spring Green Preserve
"What!? There's a
west
unit of Spring Green Preserve?" I don't exactly remember when I first learned of its existence, but I'm pretty sure my reaction probably went something like that. Today was my first time exploring this particular section of the preserve, though it was specifically just to find one bird in particular—a Blue Grosbeak. The grosbeak would be a life bird for Dottie Johnson and Sylvia Marek, and a Wisconsin state bird for Mark Johnson. I last saw one in 2005 at the Avon Cemetery a little ways north of Avon Wildlife Area, so I thought it would be nice to see one again.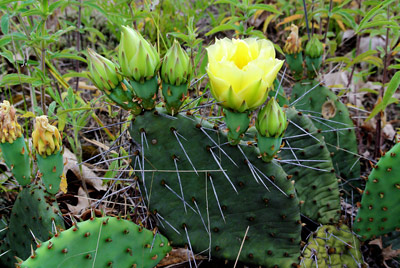 Prickly Pear Cactus
But that wouldn't be all. The plan was for the four of us to search for the grosbeak at the west unit and then visit the east unit or "preserve proper" for wildflower and insect photography. Afterwards, we wanted to eat lunch at the
Spring Green General Store
, but the annual Arts and Crafts fair is this weekend. To avoid the lunch rush, we wanted to wrap things up at the preserve by 10:45AM. It's astonishing how quickly those three hours went!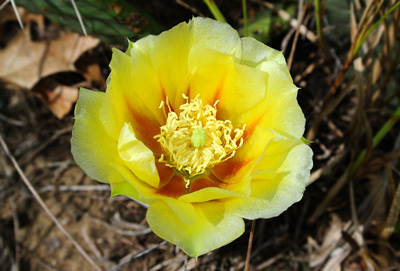 Prickly Pear Cactus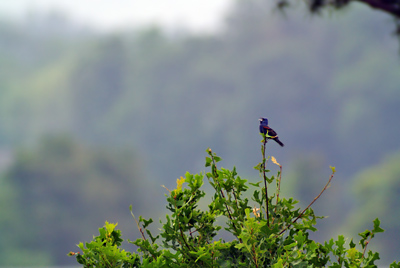 Blue Grosbeak
I heard the Blue Grosbeak as soon as I stepped out of my car. It took us only a few minutes to locate the singing bird perched at the top of a small tree. This species isn't typically found in Wisconsin, but they've been recorded at the preserve since 2007. While Dottie, Sylvia, and Mark watched the grosbeak, I briefly explored the crude trail system. Eventually, I made my way back and found that the bird was preening much closer to the trail. I quickly snapped a series of images with my digiscoping rig before the bird flew off to its next perch.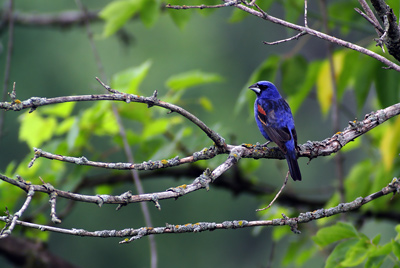 Blue Grosbeak
With our primary mission completed, we headed over to the east unit for insects. Wildflowers seemed subdued compared to previous years, but I'm not entirely sure why. Sylvia thinks it has something to do with recent droughts in combination with the hard winter. Still, where else can you see Prickly Pear Cactus so plentiful in Wisconsin? We found three different kinds of Tiger Beetles: Punctured, Big Sand, and Splendid. Robber flies were patrolling the sandy trails as well, but I didn't bother with them. It was mostly cloudy, so I used my flash and diffuser which was very effective.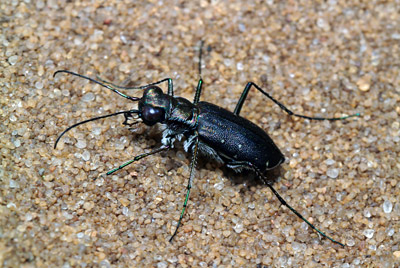 Punctured Tiger Beetle
Big Sand Tiger Beetle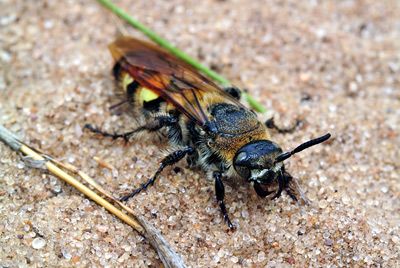 Yellow Scarab Hunter Wasp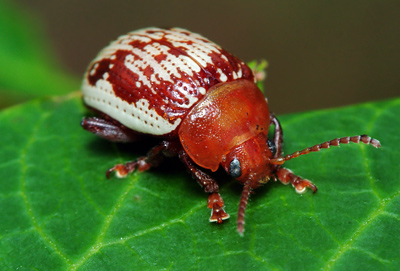 Sumac Flea Beetle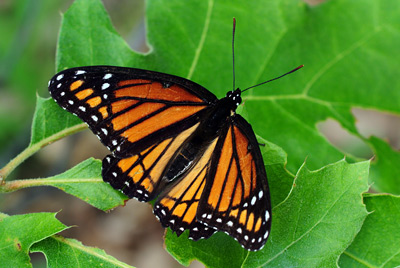 Viceroy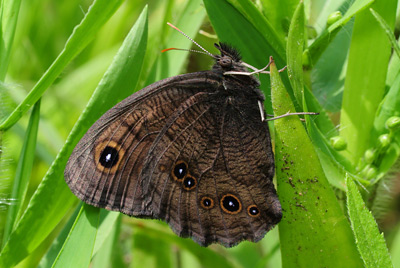 Common Wood Nymph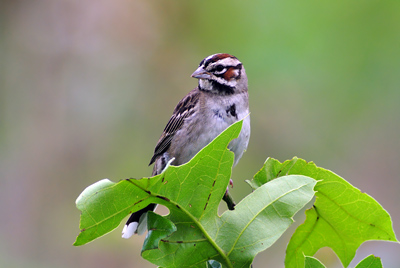 Lark Sparrow
All images © 2014 Mike McDowell