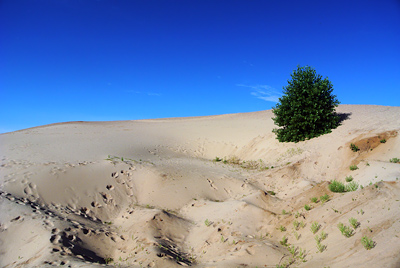 Based on a tip I received via email from Mark Johnson, I decided to act on a very promising Ghost Tiger Beetle (
Ellipsoptera lepida
) report at a big sand dune up north. Since I felt somewhat improved this morning and the weather was going to be absolutely gorgeous, I made the trip to see the beetles and visit family in Wausau as well. Upon arrival, the habitat looked excellent and I was thrilled about the prospect of viewing and photographing a tiger beetle species I'd been hoping to see for over a decade.
It only took a few minutes to find my very first Ghost Tiger Beetle. My initial impression was remarking at just how small they are (9-11mm) compared to other tiger beetles. For example, Big Sand is 14-21mm long, Oblique-lined is 11-15mm, and even the petite Punctured Tiger Beetle is 11-13mm.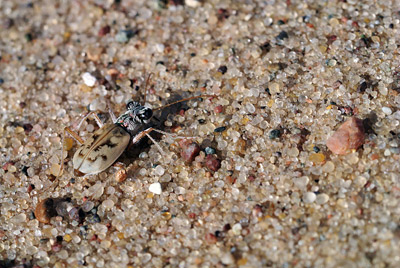 I noticed there were more of them on the sandy slopes. Patiently, I decided to study the first few to take in the moment of observing a new tiger beetle species. Getting to know them is part of the process of learning how to photograph them. Some of them were super active while others were somewhat docile and fairly easy to approach. When they did fly, they were difficult to reacquire on account of how well they blended into their sandy surroundings. Thankfully, they typically didn't fly very far.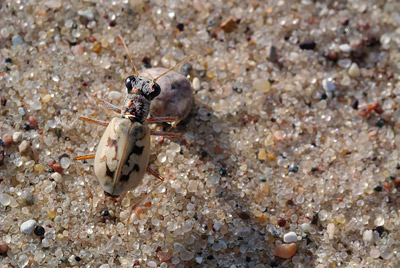 And then I got down to business...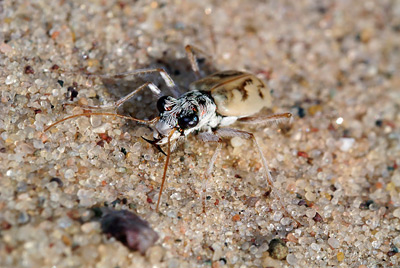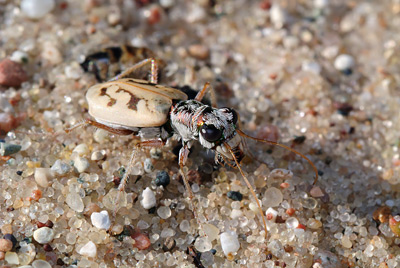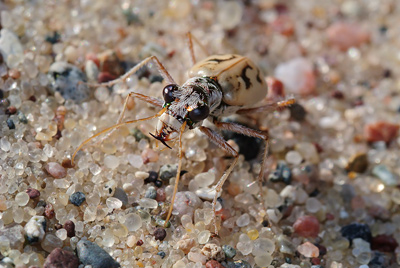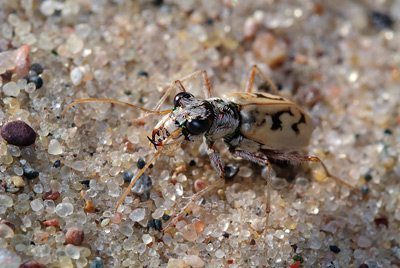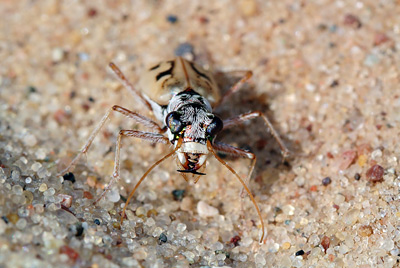 And then some of the beetles got down to business!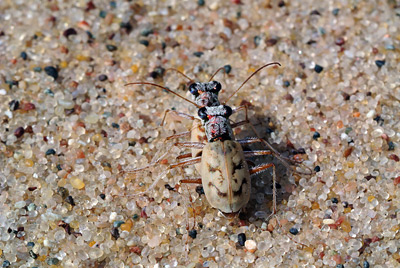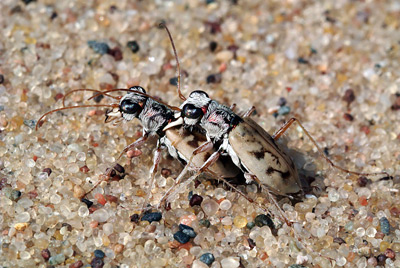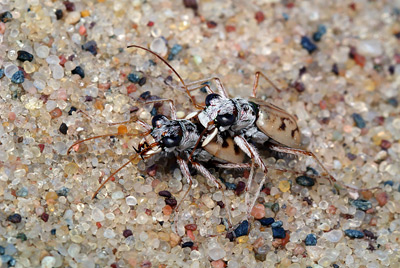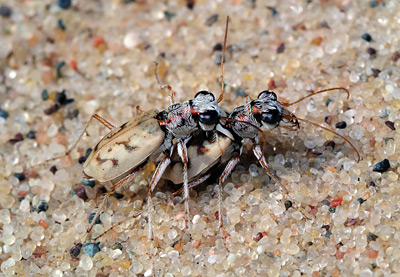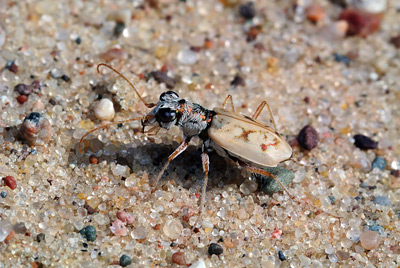 The Ghost Tiger Beetle! So aptly named! They're actually easier to spot by their shadows.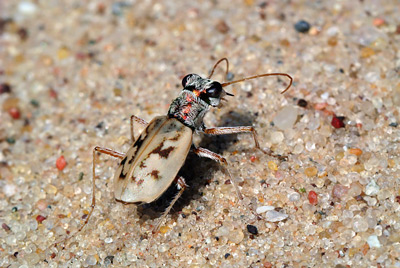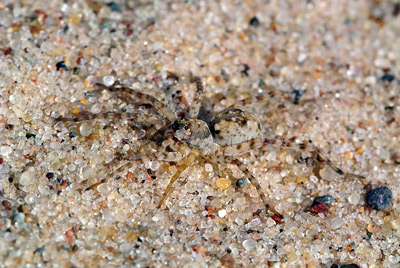 Intense camouflage!
Thanks Dave and Alex!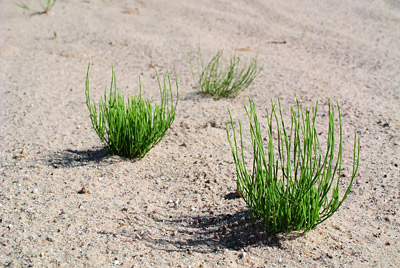 Link:
Ghost Tiger Beetle Conservation Status
All images © 2015 Mike McDowell